Doping concerns rise within amateur cycling ranks
Claims reported by The Independent suggest that the spectre of doping runs deeper than simply among the elite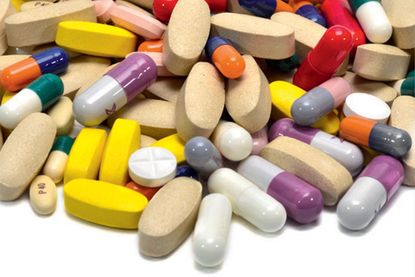 The opprobrium heaped on Lance Armstrong after his recent BBC interview was an illustration of how far cycling has come in recent years in tackling dopers at the top level of the sport.
New figures reported by The Independent, however, show that the problem remains rife within the amateur ranks.
Attracted by the ease and relative cheapness with which drugs can be obtained over the internet, an alarming number of recreational sportspeople are turning to steroids to boost their performance.
Jason White, British Cycling's number one ranked rider in its 2011 national road and track standings, is currently serving a two-year ban after refusing to provide a sample at a race in September 2014.
Former Team Sky rider Jonathan Tiernan-Locke is unable to compete again until the end of 2015 after a Biological Passport violation, while Scottish Commonwealth Games track sprinter Bruce Croall completed a six-month ban in April 2014.
Those three are cycling's representatives on a list of current and recent dopers maintained by UK Anti-Doping (UKAD) that is otherwise dominated by rugby.
The list contains a number of coaches as well as players, including former Surrey youth rugby coach Clive Peters, who is serving an eight-year ban after spending nearly £20,000 over two years on steroids from China, the United States and Greece.
But there are serious concerns among anti-doping experts that limited resources mean that testing at amateur level is less rigorous than for the elite.
A spokeswoman for UKAD told The Independent: "Steroid abuse is a concern for UKAD and we are seeing a worrying increase in its use by young people.
"Our focus in addressing such use must be where it impacts on competitive sport."
NB: This article was altered on Feb 10
Thank you for reading 20 articles this month* Join now for unlimited access
Enjoy your first month for just £1 / $1 / €1
*Read 5 free articles per month without a subscription
Join now for unlimited access
Try first month for just £1 / $1 / €1