Edinburgh cyclists slam proposed bus lane changes
The proposal to allow traffic into bus lanes outside of peak hours has been met with criticism from Edinburgh cyclists, saying it will make the roads more dangerous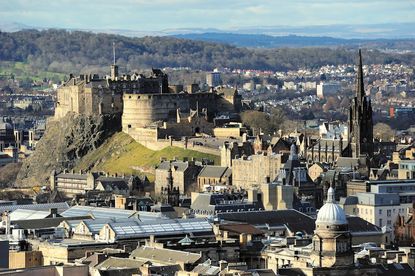 Cyclists in Edinburgh have hit back at council plans to open bus lanes up to traffic outside of rush hours, claiming it will discourage people from cycling in the city.
According to the Edinburgh News, around 90 per cent of the city's bus lanes will only operate during peak times from June, although consultations are to be carried out on the traffic orders required to enforce the changes.
>>> Edinburgh cyclists to sue over tram track falls
Sustainable transport group Sustrans says the plans to restrict vehicle access in bus lanes from 7.30am to 9.30am and 4pm to 6.30pm, Monday to Friday, will encourage more people to use their cars.
Sustrans Scotland director, John Lauder, told the News: "We strongly urge the council to reconsider its bus lane proposals. As the lanes are shared with cyclists, we would much prefer if the council would investigate the possibility of making them all-day or 24/7 instead of peak-time only.
"The council is taking forward many commendable transport proposals, such as the introduction of 20mph speed limits. Therefore, it is particularly surprising and frustrating that they should propose such a retrograde action."
>>> Proposed Edinburgh cycle hire scheme could 'convert people to cycling'
Kim Harding, one of the organisers of Pedal on Parliament, added: "Bus lanes aren't ideal, but they are better than nothing. You don't have to compete with quite as much traffic.
"If you relax regulations on the bus lanes, you also get much more parking on streets during the day. That's a major obstacles for cyclists.
"I really don't see why they are doing it now. It's such a negative move."
Thank you for reading 20 articles this month* Join now for unlimited access
Enjoy your first month for just £1 / $1 / €1
*Read 5 free articles per month without a subscription
Join now for unlimited access
Try first month for just £1 / $1 / €1