ELEVENTH CONSECUTIVE WIN FOR CLINTON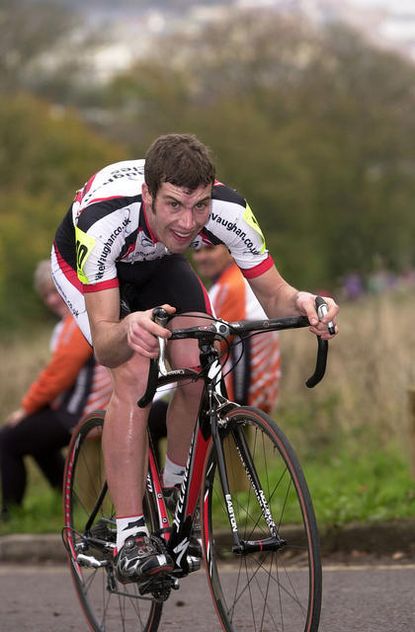 MATT Clinton looks set to start next week?s National Hill-Climb Championship as firm favourite for victory after scoring another clutch of victories in events in Yorkshire over the weekend.
The Mike Vaughan Cycles rider from Coventry has won all eleven of the hill-climbs he has entered so far this season, having won both stages of the Halifax Road Club event in Luddenden, West Yorkshire, on Saturday before moving on to take victory in the Yorkshire Velo event at Cragg Vale on Sunday as well as the Huddersfield CA event at Ripponden Bank later that afternoon.
?Things are going pretty well,? he said with just a hint of understatement. ?I broke my old course record for the Huddersfield event on Ripponden Bank, but the morning?s climb at Cragg Vale was hard.
?I didn?t think I had it in my legs because the wind was really strong going over the top, but it went ok.?
Clinton is now planning to have an easy week as he prepares for the National Championship in Matlock on Sunday.
?I?m going to go up there on Tuesday to try and figure out what gear I need. I thought about 42 x 20, but I won?t decide until I?ve ridden it.?
Elsewhere, defending champion James Dobbin struggled over the weekend, finishing third in the Halifax RC events won by Clinton before winning the Chesterfield Coureurs event on Beeley Moor in Derbyshire.
Dobbin also rode the Matlock CC two-stage, where he finished seventh on Bank Road and third on Riber.
Thank you for reading 20 articles this month* Join now for unlimited access
Enjoy your first month for just £1 / $1 / €1
*Read 5 free articles per month without a subscription
Join now for unlimited access
Try first month for just £1 / $1 / €1