Eurosport doubles its Tour viewing audience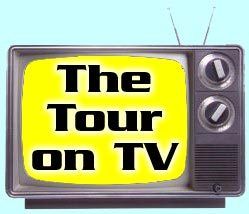 Sports broadcaster Eurosport has revealed record viewing figures for the 2009 Tour de France. An average of 1.8 million people across Europe tuned in to watch the Tour this July, double the figure for 2008.
Viewer numbers peaked for stage 15 to Verbier on Sunday July 19, which garnered 2.8 million viewers in Europe. In total, Eurosport broadcasted 156 hours of Tour coverage.
"We are delighted to have broken these major Tour records," said Arnaud Simon, Eurosport broadcast director. "We have unrivalled live coverage of cycling's biggest races and our sport and broadcasting expertise is one of the reasons for these record audience ratings."
"Eurosport's comprehensive coverage of the stages goes beyond any other channel... Our complementary editorial and news shows, such as Planet Armstrong, Tour de France Flash and our highlights programmes are creating a very strong, stand-out TV package that is highly attractive to viewers," concluded Simon.
In the UK, British Eurosport is available via cable or satellite TV systems.
Related links
Cycling Weekly's 2009 Tour de France section
Thank you for reading 5 articles this month* Join now for unlimited access
Enjoy your first month for just £1 / $1 / €1
*Read 5 free articles per month without a subscription
Join now for unlimited access
Try first month for just £1 / $1 / €1