Fat Lad At The Back secures deal with retailer Evans Cycles
The plus-size cycle clothing manufacturer launches online with Evans Cycles and aims to challenge brands such as Rapha and Assos.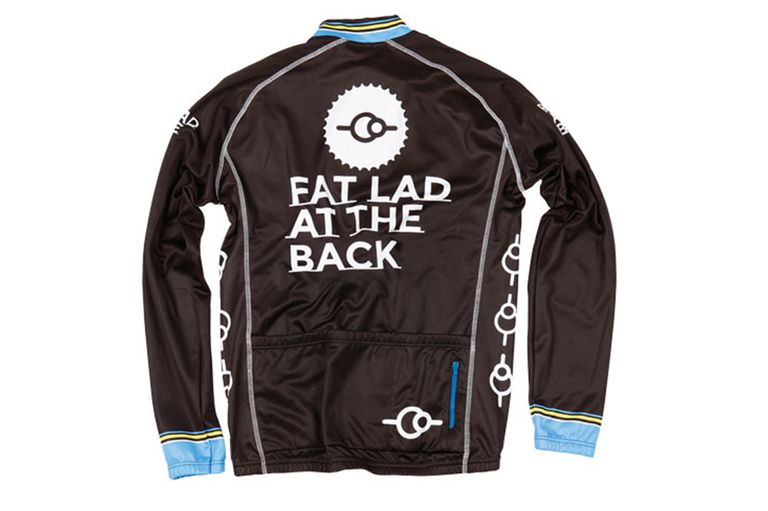 They may have been laughed out of Dragon's Den, but plus-size cycle clothing manufacturer Fat Lad At The Back has secured a deal with high street retailer Evans Cycles.
The manufacturer, who launched in October last year, cater to the larger riders in the peloton, with clothing items up to a 60" waist and 58" chest on offer.
Founder Richard Bye's idea was dismissed by BBC's Dragon's Den because the name could be construed as offensive, but Fat Lad has had the last laugh their online deal with Evans.
"We're one of Evans' most successful product launches ever," Bye told The Telegraph. "They've now placed a very large order.
He added: "Hardly any cyclists out there are your archetypal 'skinny whippet'. The rest of us have a different body shape and we don't want to be stuffed into lycra like a squashed sausage."
And due to popular demand from female cyclists, Bye has also launched a 'Fat Lass' range.
Sources: Yorkshire Evening Post/Sunday Telegraph
Six-time Olympic Champion Sir Chris Hoy appears as Father Chris in Evans Cycles' 2014 Christmas campaign launch video.
The retailer has revived the Cycle Republic brand which it closed down in 2009, with a possible 30 stores set
Online cycling retailer Wiggle announce a 19 per cent increase in sales in 2013 to overtake Chain Reaction in the