Figure-of-eight rollercoaster for bikes (video)
Rideable cycle rollercoaster installation on show in Glasgow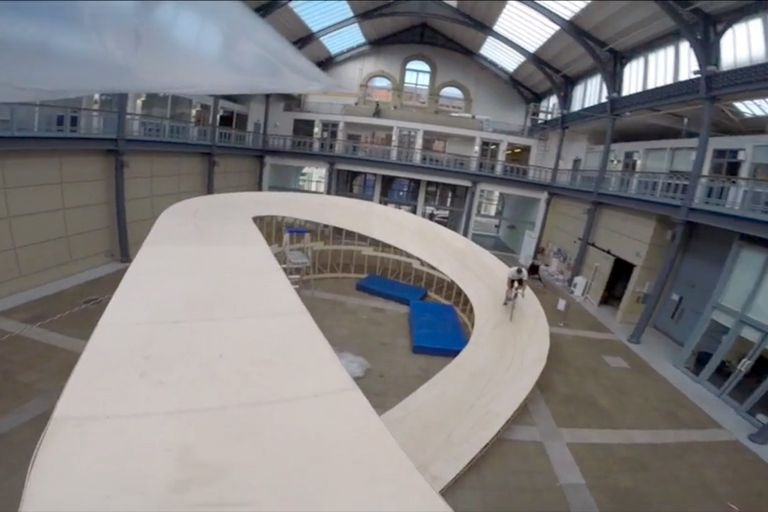 Artist Stephen Murray has created a rideable figure-of-eight roller coaster as an art installation at the The Briggait, Wasps Studios, Glasgow, titled 'The Comedown'.
"In the spirit of the Commonwealth Games, and harking back to Greco-Roman ideals of sport, competition and culture, artist Stephen Murray will build, install and manage a sculptural velodrome with a twist," said the gallery in a statement.
The exhibition is open from Saturday October 11 to Saturday November 1.
There will be a live event featuring riders tackling The Comedown on Saturday October 18 between 7-9pm. For more information visit the Wasps Studios website.
Is it indoor North Shore, or a wooden cycle Scalextric? More importantly, would you ride it?
the come down from Stephen Murray on Vimeo.