Film highlighting gender inequality in pro cycling showing in Manchester on Saturday
'Half the Road' documentary will air at the People's History Museum in Manchester today (Saturday) at 2.30pm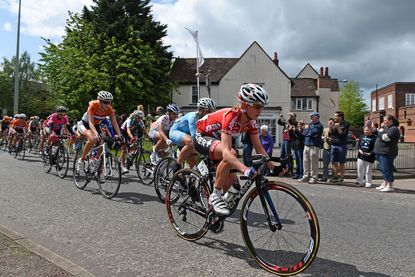 A documentary highlighting the gender inequality in cycling is being screened in Manchester today (Saturday, March 7).
Kathryn Bertine has written and directed Half the Road showing that women are not treated with the same weight and respect as their male counterparts in professional cycling.
What initially intended to be a documentary about women's cycling on a professional level quickly transformed into an investigation of why the sport does not give shared parity to females.
The makers of the film hope that the emotions and opinions conveyed foreshadow a time when all sport views women as equal, competent athletes and not as opposites of men.
>>> Welsh Cycling announces women's cycling programme
The two-hour showing includes interviews with Olympians, world champions, coaches, officials and other personnel connected to women's cycling.
Kathryn commented: "I began this documentary with the assumption it was about women's professional cycling. A few months in, I realised the film was about equality and society, as told through the mediums of cyclists."
Organised by Team Glow and partners, Half the Road is being shown at the People's History Museum in Manchester between 2.30pm and 4.30pm. Tickets, costing £5, available on the Eventbrite wesbite.
Thank you for reading 20 articles this month* Join now for unlimited access
Enjoy your first month for just £1 / $1 / €1
*Read 5 free articles per month without a subscription
Join now for unlimited access
Try first month for just £1 / $1 / €1