Welsh Cycling announces women's cycling programme
Welsh Cycling are one of ten recipients of Sport Wales' Calls4Action investment, with SheCycles Wales aiming to improve opportunities for women to cycle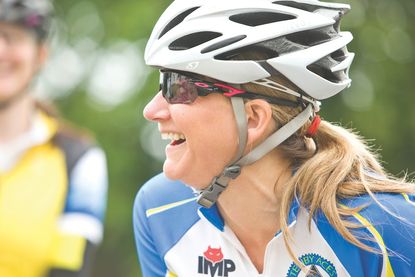 (Image credit: chris catchpole)
Welsh Cycling has announced plans to develop a women's cycling programme to give more females the opportunity to ride their bikes.
SheCycles Wales aims to develop a pathway from engaging women in cycling through to taking steps into competitive cycling, and extending British Cycling's Breeze Network across Wales.
Sport Wales' Calls4Action investment fund chose Welsh Cycling as one of ten grant recipients, who aim to provide more than 10,000 more opportunities for women to cycle in the country.
>>> Wales decreases cycle spending despite cycling investment rules
Georgina Harper, national development manager for Welsh Cycling, said: "We are ecstatic to have been successful in our Calls4Action bid, and with the help of Sport Wales, British Cycling and our partners throughout Wales we can't wait to roll out SheCycles Wales.
"It is an exciting time to get involved with cycling. We have already seen increased interest from cycling clubs in Wales who want to be part of SheCycles Wales and encourage women to cycle.
>>> Could Wales have its first professional team in 2016?
"There are thousands of opportunities available to women and girls across the country, so I would encourage everyone to get on your bike and get involved."
Thank you for reading 20 articles this month* Join now for unlimited access
Enjoy your first month for just £1 / $1 / €1
*Read 5 free articles per month without a subscription
Join now for unlimited access
Try first month for just £1 / $1 / €1