French cyclists being paid to ride to work
Pilot scheme in France sees cyclists being paid 25 cents per kilometre ridden to work to entice them away from car use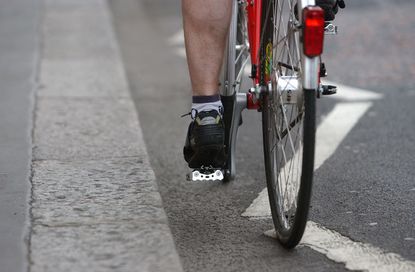 Cyclists in France are being paid to cycle to work in a pilot scheme that hopes to lure people away from making car journeys.
Riders will be paid 25 cents per kilometre travelled. That means a cyclist can earn €50 over a month if they cycle a roundtrip of 10 kilometres each working day.
>>> Buyer's guide: the best folding bikes
19 companies and organisations making up 10,000 workers are part of the trial.
For the trial to be extended feedback from employers and employees will be sought on the changes in the number of commutes by bike; the modes of transport given up in favour of cycling; favourable or unfavourable factors concerning the trial's effectiveness; and material facilities implemented in different types of organisations.
Britain has a similar initiative with Cycle to Work, while Belgium and Sweden have also introduced methods to increase the number of two-wheeled commutes.
Thank you for reading 5 articles this month* Join now for unlimited access
Enjoy your first month for just £1 / $1 / €1
*Read 5 free articles per month without a subscription
Join now for unlimited access
Try first month for just £1 / $1 / €1