FURNISS TAKES SURPRISE MONSAL HILL-CLIMB WIN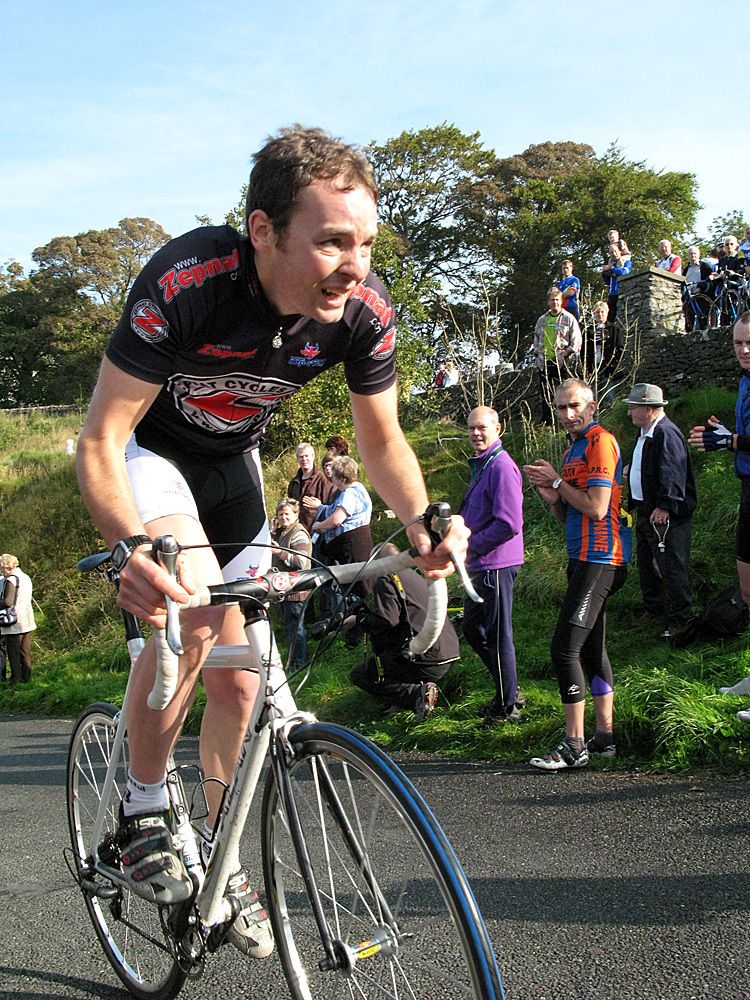 Monsal Dale hill-climb photo gallery by Andy Jones>>
Under a pleasantly warm autumn sun, James Furniss (zepnat.com-Impsport) took the honours over the 675 yards of the Monsal Dale Hill climb on Sunday October 12.
Starting mid-field, Furniss's time of 1-29 held up from the challenges of second placed Jim Henderson (Southport CC) and third placed Kit Gilham (Kinesis UK) who were the last two men off respectively of a listed field of 75.
The morning's event was witnessed by an enthusiastic crowd that lined the hill and it's amphitheatre-like finish by the cafe at the head of the dale. Kevin Dawson and family were amongst them along with the hill record holder Malcolm Elliott.
MONSAL DALE HILL-CLIMB 2008
1. James Furniss (zepnat.com-Impsport) 1-29
2. Jim Henderson (Southport CC)
3. Kit Gilham (Kinesis UK)
Kit Gilham
Jim Henderson
Monsal 2008 winner James Furniss
Course record holder Malcolm Elliott in attendance with Jim Hall
Photos by Andy Jones
RELATED LINK
Monsal Dale hill-climb photo gallery by Andy Jones
Clinton looks good for Nationals