Giro d'Italia legacy sees Gran Fondo planned for Northern Ireland
The Gran Fondo Giro d'Italia Northern Ireland will see a mass-participation ride take place in Northern Ireland in June 2015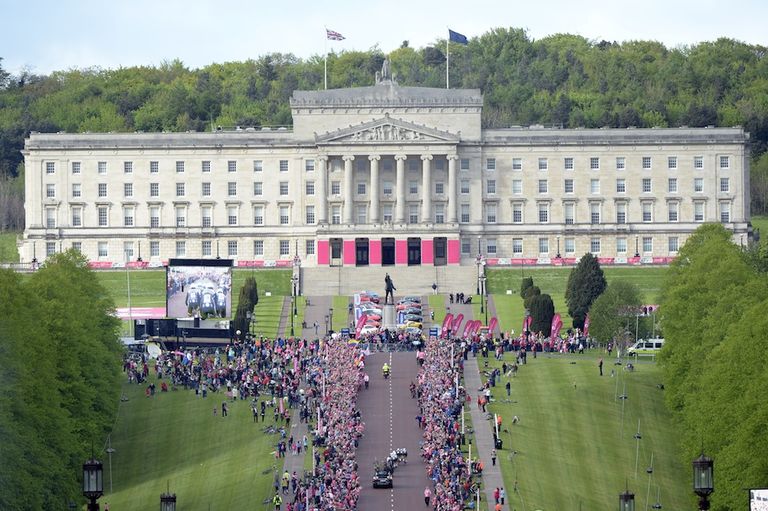 (Image credit: Watson)
As part of the legacy of the 2014 Giro d'Italia Grande Partenza, Northern Ireland will hold its own Gran Fondo Italia in June next year.
The Gran Fondo Giro d'Italia Northern Ireland will be a mass-participation, long distance ride taking place on June 21, 2015 and will likely take in a number of the sights of the Big Start in May.
SDLP culture, arts and leisure spokeswoman Karen McKevitt told the Belfast Telegraph that the event will continue to build on the boost the sport received since the visit of the Giro.
"It's very important that we build upon momentum and opportunities that arise from the staging global sporting events and maximize the potential for staging more," she said.
"Legacy promotions are an intrinsic part of that. Irish cycling received a massive boost this year. The Giro also introduced people to the sport for the first time. We must continue that good work.
>>> Titanic Quarter Cycling Club sets sail in Belfast
"In the recent past this island has been represented on a world stage in golf and boxing, to name only two, massively increasing spectator and participator interest in both, leading to opportunities for hosting global events in both codes. Cycling can be added to those.
"It was very important that legacy projects continue to arise from the Giro and news that the Gran Fondo will return here for the next three years certainly fulfils that."
The 2015 Gran Fondo Giro d'Italia series will take in Vienna (May 3) and Mortirolo (May 17), before heading to Northern Ireland in June, although organisers RCS Sport may add more events in the new year.
Registration for the Northern Ireland event will open in January, with details on the route also due to be announced in early 2015.