Heart transplant patient picks up donor's passion for cycling (video)
Kevin Mashford received the heart of an avid cyclist and found he picked up the cycling bug as well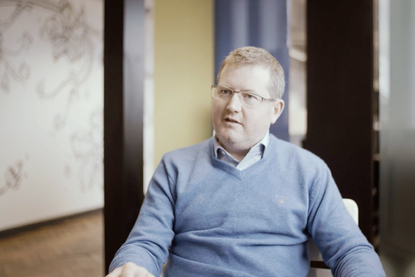 A father of two discovered a passion for cycling after receiving a heart transplant from an avid rider, despite never having ridden before.
Kevin Mashford, 38, from Backwell, Somerset, was given the heart of a man named John, who died in a collision with a car last May.
>>> Mat Dibb – The road to transplant
The Daily Mail reports that Mr Mashford asked physiotherapists to bring an exercise bike to his hospital room just seven days after the operation and has continued his new hobby since leaving.
"Before my transplant I had never really cycled," Mr Mashford told the Mail.
"But when I found out that my donor had died in a cycling accident I was determined to do it in his memory.
"I have "RIP John" written in my cycling helmet so he's with me whenever I'm on the bike.
"I only know his first name, John, and when I'm tired I ask him for a bit extra and it spurs me on."
http://vimeo.com/117781337
Having found out about his donor's hobbies, Mr Mashford rode a 30-mile charity ride in his memory just 19 weeks after his operation and is embarking on a four-day ride to the Freeman Hospital in Newcastle to raise more funds.
"Thanks to him signing on the organ donor list I have a new life, a really active life, and there is a new life on the way as my wife is pregnant," he added.
"I have a sense of responsibility to my donor and his family and I'm never going to waste it. It's always going to be used positively."
Thank you for reading 20 articles this month* Join now for unlimited access
Enjoy your first month for just £1 / $1 / €1
*Read 5 free articles per month without a subscription
Join now for unlimited access
Try first month for just £1 / $1 / €1