HERAS BEATEN IN BROMPTON WORLD CHAMPS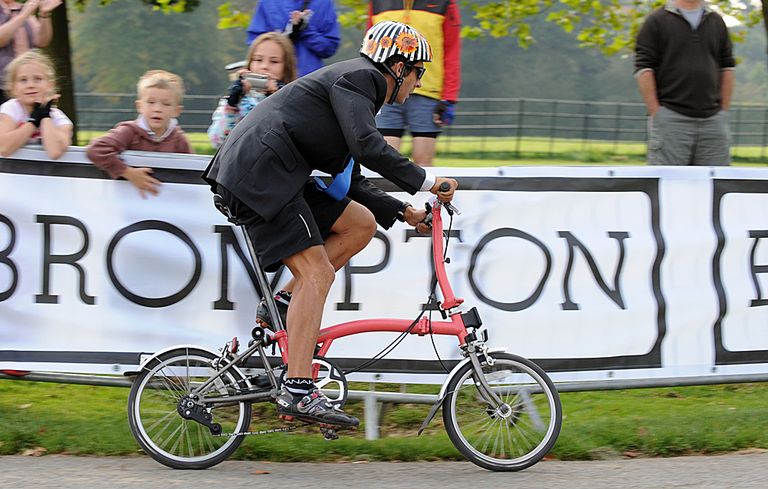 Former professional cyclist and three-time Tour of Spain winner Roberto Heras could not believe his eyes when he stepped onto the podium at the Brompton World Championship in Oxfordshire on Sunday.
The Spaniard was convinced that he had clinched victory in the folding bike world championship but instead was confronted by a man with a child strapped to his back claiming the prize.
Alastair Kay was that man - the York Cycle Work's Premier Calendar rider had beaten the former team-mate of Lance Armstrong around the Blenheim Palace circuit to clinch the title.
Whilst Kay and his family smiled for the cameras, behind him turmoil ensued as Heras and his Spanish colleagues checked the result sheets to see what had happened as he was awarded silver. The photos speak for themselves.
Heras retired from professional cycling in 2007 after serving a suspension for doping during the 2005 Tour of Spain.
The Brompton World Championship was held as part of a larger Bike Blenheim Palace event at the prestigious Oxfordshire venue.
Roberto Heras passes the crowds in the grounds of Blenheim Palace
Heras on his way to second place in the Brompton World Championship
Alastair Kay receives his prize whilst results-checking chaos ensues behind him
Photos by Andy Jones