Hoy's run of world medals brought to an end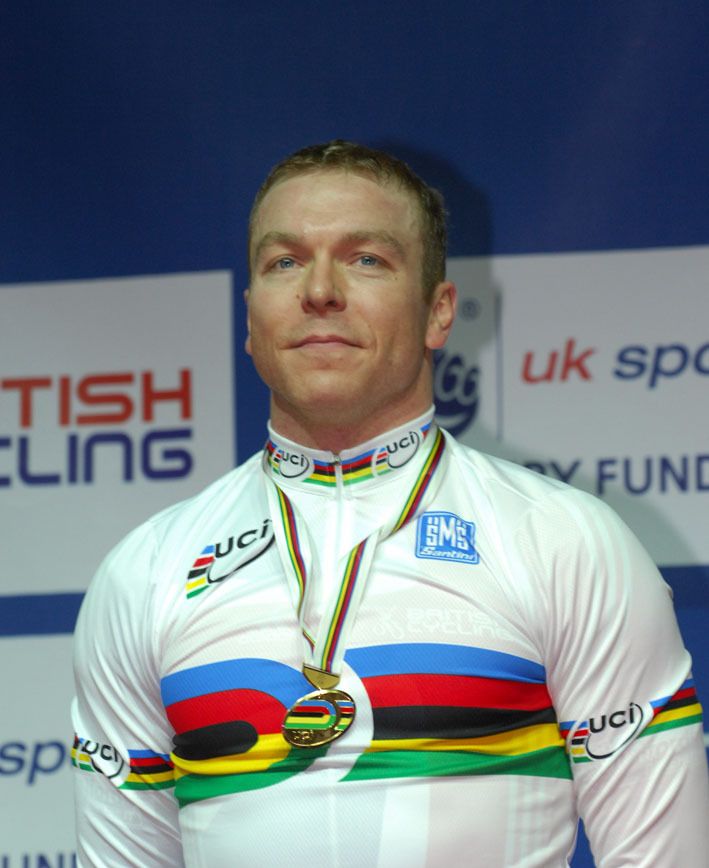 Chris Hoy's absence from the British track team travelling to the world championships later this month may not spell disaster, but it is a significant milestone.
This will be the first world track championships the Scot has missed since his debut in 1996. Not that Hoy will want to be reminded of that fateful day in Manchester.
Riding the team sprint with Jason Queally and Crag MacLean, Hoy's worlds lasted little more than a second. Queally, who would go on to win Olympic gold in the kilometre four years later, pulled his foot out of his pedal as the trio started their Olympic sprint (now team sprint) effort.
With different rules in force back then, only MacLean and Hoy were allowed to restart, an opportunity they declined to take.
Three years later in Berlin that trio won their first medal in the same event - a silver - and since then haven't looked back. Hoy has been part of the team sprint trio that has won a worlds medal every year since 1999.
Add his seven individual world titles, and four Olympic golds, and Hoy's talismanic presence will surely be missed in Poland.
1999 - Berlin
Silver (team sprint)
2000 - Manchester
Silver (team sprint)
2001 - Antwerp
Bronze (team sprint)
2002 - Copenhagen
Gold (team sprint), gold (kilometre)
2003 - Stuttgart
Bronze (Team sprint)
2004 - Melbourne
Gold (kilometre), bronze (team sprint)
2005 - Los Angeles
Gold (team sprint), bronze (kilometre)
2006 - Bordeaux
Gold (kilometre), Silver (team sprint
2007 - Majorca
Gold (kilometre), gold (Keirin), silver (team sprint)
2008 - Manchester
Gold (sprint), gold, (Keirin), silver (team sprint)
All the British medal winners from track world championships
RELATED LINKS
Hoy to miss World track champs
Track cycling World championships 2009: Preview