Ike Delbridge, stalwart of Midlands grassroots cycling, dies aged 102
President of the British Cycling Federation's North Midlands Division passes away after almost 90 years of dedication to the sport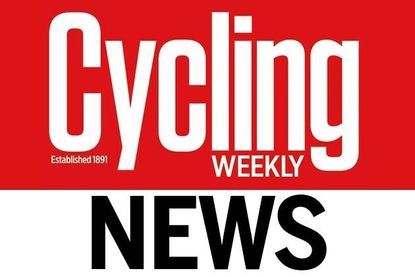 Ike Delbridge, who was president of the British Cycling Federation's North Midlands Division for 25 years, has died at the age of 102.
Delbridge formed the Hemsworth Wheelers cycling club in 1928, when he was still only 15, and became a prolific winner as a track rider in the 1940s and 1950s.
In an invitation scratch race at Herne Hill he split the two top sprint stars of the era, Reg Harris and Lou Pond. Although Harris was given the verdict in a close finish, the future world sprint champion told Delbridge that he thought that he had been beaten.
Delbridge recorded his last win in an open event at the age of 48 in 1961.
During his working life he ran a successful furniture removal business, although his first job at the age of 13 had been when he was indentured to a local blacksmith without pay for five years.
The experience was later put to good use. In the many combined agricultural shows and sports meetings which were held either side of the Second World War, Delbridge would win prizes for both cycling and shoeing horses.
When he retired from racing in 1961 he was appointed as the chief track judge and handicapper for the BCF North Midlands Division. He officiated at a dozen or more open track meetings each year as well as the South Yorkshire Track League series of midweek meetings.
In addition to his track duties, Delbridge also became a respected commissaire at road races, as well as promoting his club's open 25-mile time trial for 23 years.
He organised the hugely popular North Midlands Cycling Federation hill climb at Monsal Head in Derbyshire each autumn. He would regularly arrive at Monsal with a furniture van full of cyclists and their bikes. After a quarter of a century he passed the baton to first Albert Thorpe and then Albert's son, David. Delbridge's wife Sheila was Albert's cousin, so the event was in the family for nearly 70 years. Delbridge had only ever missed two events up to his 95th birthday.
Delbridge was a founder member of the North Midlands Division when the BCF was formed in 1959, and in 1983 he was awarded the BCF North Midlands Division Gold Badge of Honour for almost four decades of exemplary service to the sport. He was president of the division up until the time that it was absorbed into the Yorkshire Region under restructuring of the sport.
Thank you for reading 10 articles this month* Join now for unlimited access
Enjoy your first month for just £1 / $1 / €1
*Read 5 free articles per month without a subscription
Join now for unlimited access
Try first month for just £1 / $1 / €1