Jens Voigt already enjoying life on civvy street
Jens Voigt embraces the life of a normal human being and logs it all on Twitter.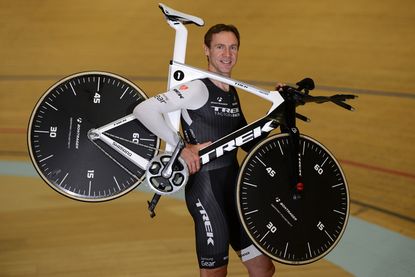 (Image credit: MAXIME SCHMID)
It may have only been 15 days since Jens Voigt retired after setting a new World Hour Record, but the 43-year-old German has taken no time settling into his new post-peloton life.
After 17 years as a professional cyclist, spending most of his life following a strict diet, training regime and travelling the world, Voigt has fully embraced the joys that not being a professional athlete brings. And he's been documenting it all on his popular Twitter page.
The day after the hour record and Voigt is out walking his dog Linda.
On his way to the cycle show and he can drink whatever he wants without worrying about the affect it will have on his form.
His diet is heading downhill, but who can blame him
It's not all booze and poor diet, there's work to be done at home and no excuse to get out of it.
A day out at the zoo
Like every good cyclist, Voigt still has time to reminisce
Thank you for reading 20 articles this month* Join now for unlimited access
Enjoy your first month for just £1 / $1 / €1
*Read 5 free articles per month without a subscription
Join now for unlimited access
Try first month for just £1 / $1 / €1