JESS VARNISH SETS HER SIGHTS ON THE OLYMPICS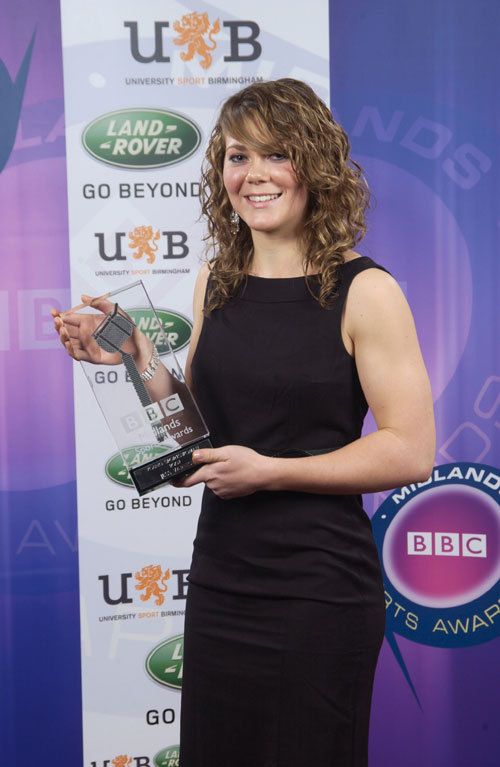 Jess Varnish was crowned Young Sportswoman of the Year at the BBC Midlands Sports Awards last Sunday.
Former Worcestershire and England cricketer, Steve Rhodes presented the award at the event held at the National Motorcycle Museum near Solihull, West Midland.
Varnish received the award on 2nd December following her great successes over the past twelve months. The sixteen year old from Bromsgrove in Worcestershire is one of cycling's bright young prospects, having won gold and silver at the European junior track Championships in Germany, followed up with a silver at the World juniors in Mexico.
She was also named Herefordshire and Worcestershire Junior Sports Personality of the Year in March, and has twice represented GB in Belgium finishing in the top five in events where she was officially too young to compete.
During her presentation Hugh Porter, who was among the 400 audience, paid a warm tribute to Varnish and alerted everyone to her great potential for the Olympics in 2012.
Porter said: "I've watched this lady mature ever since she won the British Youth Championships, and this year she's taken a giant step. Believe me she will be someone to look out for. If she gets good luck, good health and the right coaching she's got every opportunity of emulating the great feats of our muilti-medal World Champion Victoria Pendleton, and who knows, she could well be our representative at the 2012 Olympics."
Jess Varnish is presented with the BBC Midlands Young Sportswoman of the Year award by former England cricketer Steve Rhodes