Journalists doorstepping Bradley Wiggins receive angry response on social media
BBC reporters accused of "gutter journalism" after waiting outside Wiggins's house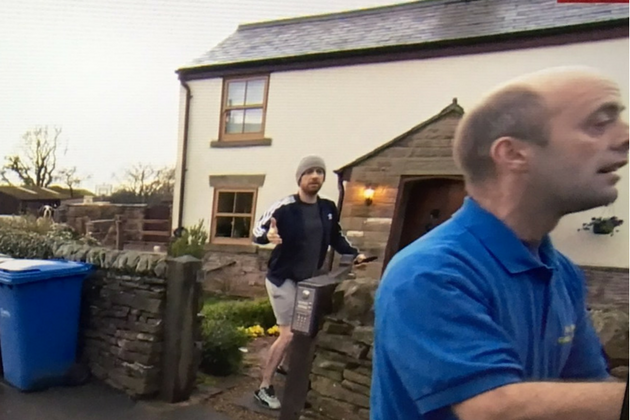 (Image credit: Twitter/Richard Conway))
The day after the chief executive of UK Anti-Doping confirmed that there was "no paper trail" to track the contents of the package delivered to Team Sky and Bradley Wiggins at the 2011 Critérium du Dauphiné, Wiggins faced questions from journalists waiting outside his house in Lancashire.
Videos and photos of the exchange were shared on Twitter by BBC Sport editor Dan Roan and BBC Sports News Correspondent Richard Conway, and showed Wiggins coming out of his front door to tell the journalists that they were on private property and threatening to call the police.
>>> MPs will not question Bradley Wiggins over medical package and TUEs
According to BBC editorial guidelines, doorstepping is a "last resort" needing approval of a senior editorial figure, with approval only given if there is evidence of "significant wrongdoing" and the subject of the doorstepping has failed to respond to multiple requests for interview.
Reaction to the the journalists' approach was mixed on Twitter, with a significant number of users criticising the doorstepping.
However Conway defended the approach, saying that legitimate questions needed to be asked, which was echoed by former BBC presenter Jake Humphrey who also retweeted Roan's video.