LANCE ARMSTRONG PRESS CONFERENCE FROM TENERIFE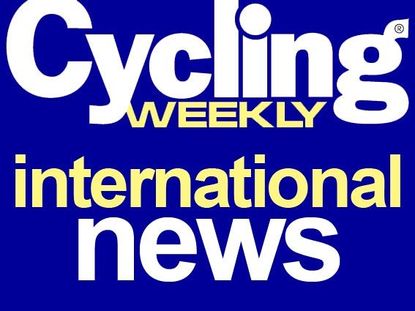 Lance Armstrong held a press conference in Tenerife this afternoon during a break from his Astana team's training camp. Here is what he said.
ON WHO WILL LEAD THE ASTANA TEAM
"I think it?s important to understand I am not unrealistic and I am not unfair. I don?t know that I?ll be at the same level as in 2005. It?s been a long time away and there are a lot of question marks about my physical condition, which is logical. But I don?t want to be unfair about it. I certainly didn?t call Johan and say I want to do the Tour and I want to be the leader but I don?t know what condition I?ll be in.
"The laws of cycling are that in a team the strongest rider is the leader and I understand that. I may not be the strongest, I may not be the second, I could be the third strongest. I will ride for Johan and if that means riding for Alberto [Contador], or Levi [Leipheimer] or Andreas [Kloden], I?ll do that."
ON HIS COMEBACK
"It?d be nice to be able to dip your toes in the water and feel the temperature but there?s no time. It could be more than one year, it could be just one year. I find it difficult to believe it?ll be more than two years because at that point age will be a factor, if it?s not already a factor.
"That?s why I want to get started early at the Tour Down Under in January, and Tour of California in February, so I can see what it?ll be like. I have a passion for racing and training. I can come back, there?s nothing that says I can?t."
ON THE TOUR DE FRANCE
"I knew how to win it before but I?ve been too long out of competition. I haven?t tested against the others. If the Tour de France was today I know I don?t have the strength, but we have time. I had a lot of what I had before, I don?t need a piece of that. I had seven Tours, I am content with that. If there?s an eighth, I?m going to take it. It?s the biggest race in the world."
ON RIDING THE TOUR OF IRELAND
"We are seriously looking at the Tour of Ireland. Ironically enough I did that race in 1992, which makes me feel very old. The timing [of the race] works out really well. Ireland has been very progressive with regard to this issue of public health [such as banning smoking in public places]. I?d love to be back there, 17 years later."
ON THE FRENCH
"The relationship ? I don?t want to call it a problem, because it?s a relationship that is sometimes good, sometimes not so good. If I believed everything I read in the press I?d stay away, but before I came here to Tenerife I was in Nice and that?s in France.
"The whole restaurant, full of French people stood up cheering for an eighth Tour. Certainly I have issues with the French press. France isn?t full of haters. It?s big-time sport so you always have detractors and people who don?t like you, I am old enough to know that.
"It?s not going to stop me doing a job for the team or Alberto, or whatever. We?re coming back, were? going to race. Even though Marc Madiot wants you to block the streets, don?t do that, please don?t do that. If you want to shout things, fine, but don?t block the streets.
"I could have gone anywhere, but I went to France. I like it there."
ON HIS CONDITION
"Johan said I?m top three in the team in the press. We should have a race, I think I?m better than top three."
ON HIS CANCER MISSION
"Studying the international burden of this disease, we realised there?s a place for the LiveStrong message around the world. Those two things came together. Johan was receptive to the idea. I came here as a volunteer. I am racing and training every day for free. It?s a global initiative, if I am second, third or eighth or 18th in the Tour that?s okay with me as long as the message gets out there."
ON THE 1999 TESTS WHICH ALLEGEDLY CONTAINED EPO
"Well, the Vrijmen report cleared it up. We participated fully in the investigation, other parties did not. Even the newspaper that reported this, L?Equipe, said the athlete in question cannot defend himself because there are no samples to test. If that?s not there then I?m not sure it?s fair to accuse or to prosecute. But as I said, the matter has been cleared."
ON RUMOURS OF DOPING
"I don?t care about whispers. I?ve listened to whispers for more than a decade. I don?t spend a lot of time thinking about that. It doesn?t cause me to lose sleep, it doesn?t cause me to get distracted and it doesn?t cause me to get distracted from the things that I believe in most. I maintain I never doped in my life. I fully co-operated with the report.
"There?s nothing else I can do, other than repeating it or repeating it. I have made myself available, I sleep at night. I suffer no ill-effects from that. It would be tougher if partners and sponsors and people at my foundation left, but no one?s left. We have raised $300m in ten years. We?ve done amazing things. It?s hard to think ?I got screwed in this deal? because I haven?t."
Photo by Walter Pieringer
ON DOPE TESTING AND SIGNING UP WITH DON CATLIN
"There were those questions in the past and presuming I can ride fast again, they are questions I?ll have to answer again. Even with Don Catlin or Rasmus Damsgaard there?s always the sceptic who will say ?Well NASA have developed something that?s not detectable?. I?ve heard every conspiracy under the sun.
"I have to have the UCI?s biological passport. At the end of the day you could be subject to 12 different bodies of testing and obviously it?s a little repetitive but it goes without saying it?s complicated, but it?s necessary.
"Cycling has continued to be pro-active. Cycling has done everything before other sports, haematocrit tests, EPO test, biological passport, all admirable but the sport hasn?t got any credit.
"You catch these people but all it generates is negative publicity. Hat?s off to cycling for the anti-doping fight but it doesn?t get any credit, in fact it gets beat up."
ON WHETHER HIS RETURN HELPS THE ANTI-DOPING FIGHT
"How do you mean? Me not being here or being here doesn?t mean? It?s not just a problem in cycling. [The question was asked by a German journalist] What?s that soccer league you have there? [The Bundesliga] If David Beckham went to the Bundesliga, would it help the anti-doping fight?"
ON WHAT?S HURTING
"My lower back hurts. I?ll be almost 38 in the summer. I feel surprisingly good. I do a lot of work off the bike, stretching. I almost feel stronger than I did when I was 27."
ON HIS MOTIVATION
"It?s very similar to then [the winter of 1998-99]. There?s still certain types of insecurity I had then that I have now. Can I be at the front? I have a little more experience now. I had a hell of a lot of motivation in 1998. That motivation was perhaps dipping in 2004, 2005. The motivation now is higher than it was in the final years."
ON FEELING NERVOUS
"Not that nervous. What?s there to be nervous about now? I mean? No I mean there are times I scratch my head and think ?what have I done?? But I have no obligation to anyone. Well, I feel obligation to the cancer community, but if I wake up tomorrow and don?t want to be here, I?m going home. The cancer community would understand that. I don?t think that?ll happen. If there?s wind or the road goes uphill, I ride like a guy who wants to be here. There are things."
ON THE GIRO
"It?s a great time to experiment. It was a regret not doing the Giro, so you have this comeback, so we have Angelo, Pier Bergonzi and everyone at Gazzetta dello Sport. I lived in Como, so there?s a connection there. It?s the 100th anniversary of the Giro."
ON IVAN BASSO
"I expect him to be strong. I personally think he?s the favourite for the Giro."
ON THE TOUR DOWN UNDER
"There?s a small criterium two days before. I?ll be nervous because it?s my comeback but that?s a type of race that makes everyone nervous. If I showed up and didn?t have butterflies, I shouldn?t be doing this."
ON THE FRENCH ANTI-DOPING AGENCY?S OFFER TO RE-TEST THE 1999 SAMPLES
"To the AFLD? No, I wouldn?t agree to that. Because the samples are open. No one in this room would agree to this. If I said, here?s your urine, let?s test it. It?s not been covered up, but it?ll be fine. No one would agree to that. We can?t keep chasing our tail on this, so no thank you."
ON ALBERTO CONTADOR
"He won his first Tour on a team I was part-owner of. In 2009 he goes into the season as the strongest cyclist in the world. No one can dispute that.
"I have to prove my worth on the road. The media said 'Oh they didn't train together' but I got to race in a month, Alberto's just had surgery. We're in different places, that's completely normal."
ON WHY HE RETIRED
"Mentally I was tired, and ready to do something else."
ON HIS FAMILY
"They?re supportive. If Kristin [his ex-wife] said ?no?, I wouldn?t be here."
ON TWITTERING
"We just started about a month ago. You have to be careful. If I am going to restaurant X, I don?t say it hour before, I say it after so I don?t get hassled. It?s important for fans and the media to get a glimpse of a life they thought I was keeping secret.
"Don?t look at my friends, don?t look at my training, don?t look at my home. But you have to be careful, I don?t want to put anyone at risk, not my children, my family or my team. I didn?t think anyone would follow it but there are thousands following it. Most importantly it helps this mission."
ON THE US ELECTION
"I voted for one of the candidates, I won?t say which, but I will say I am excited about President-Elect Obama. He is very supportive of the cancer fight."
ON CHECKING OUT RACE ROUTES
"It's tricky but we'll look at all the critical stages of the Giro, even if we have to do it quite late. The Stelvio, the long time trial, we'll definitely go and preview them, and you'll know cos I'll Twitter it. Come and find me."
ON HIS POLITICAL AMBITIONS
"I never said I could imagine being the governer of Texas. I am asked about that a lot of the time. Most of the time I say 'never say never'. We don't have an election in Texas until 2010 and that's not realistic because of what I am doing now."
RELATED LINKS
Lance Armstrong: Exclusive interview
Armstrong trains with Contador for first time
Armstrong to ride 2009 Tour de France
Armstrong: still no drug-testing program
Armsrong visits Paris but doesn't want to talk about Tour de France
Armstrong speaks to Cycle Sport
Armstrong vs Hincapie at Tour Down Under
Armstrong to meet Tour officials before deciding on participation
Armstrong still playing it cool over Tour
Armstrong says he could not have hoped for a different Tour
Contador to stay with Astana and Armstrong
Lance Armstrong's Tour de France comeback in doubt
Armstrong to ride the 2009 Giro d'Italia
Armstrong rejects offer to re-test 1999 samples
Armstrong knew about six month rule
French offer Armstrong re-test of his 1999 Tour samples
Amrstrong hopes UCI show 'common sense' for Aussie return
Armstrong comeback in Tour Down Under faces possible delays
Watch Armstrong in Vegas 'Cross race
Armstrong confirms Ventoux time trial for 2009?
Armstrong's comeback starts in Australia
Wednesday Comment (September 24)
Contador says riding with Lance could be difficult
UCI president rubbishes Armstrong Tour buyout claims
Bruyneel talks up Armstrong's chances
The Wednesday Comment, Armstrong Edition (September 10)
Tour de France: Lance can race in 2009
Contador: Lance could win eighth Tour
Lance confirms 2009 comeback
Armstrong: No smoke without fire?
Thank you for reading 10 articles this month* Join now for unlimited access
Enjoy your first month for just £1 / $1 / €1
*Read 5 free articles per month without a subscription
Join now for unlimited access
Try first month for just £1 / $1 / €1
Founded in 1891, Cycling Weekly and its team of expert journalists brings cyclists in-depth reviews, extensive coverage of both professional and domestic racing, as well as fitness advice and 'brew a cuppa and put your feet up' features. Cycling Weekly serves its audience across a range of platforms, from good old-fashioned print to online journalism, and video.