LANDIS BARRED FROM RACING IN FRANCE UNTIL 2009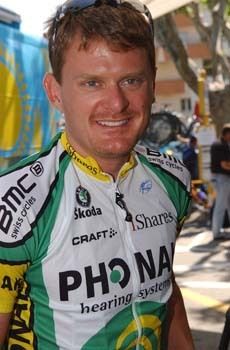 A ruling by the French Anti-Doping Association [AFLD] on Wednesday has decreed that Floyd Landis can no longer race in France in 2008, regardless of whether or not the Court of Abitration for Sport [CAS] clears him of doping in the 2006 Tour.
The ALFD ban will almost certainly prevent Landis from racing in the 2008 Tour de France.
The American had already been barred from racing by the USADA anti-doping agency after testing positive for synthetic testosterone on stage 17 of the Tour in 2006. He was subsequently stripped of his yellow jersey.
However, he continues to protest his innocence and has taken his case in an appeal to CAS, whose final verdict on the saga will come some time before July 2008.
Had Landis been cleared by the USADA or were he cleared by CAS, he could in theory race in the 2008 Tour. But with the ALFD also barring him from racing in France until early 2009, that is now extremely unlikely to happen.
?If he did appeal against our decision, we would see what happens.? said AFLD president Pierre Bordry. "In any case, Landis is more occupied with his case against CAS.?
In more anti-doping news, the Belgian press have claimed that Bjorn Leukemans, the Davitamon-Lotto rider who finished fourth in Paris-Roubaix this year, has had his positive test for testosterone confirmed. Leukemans is due to appear at a hearing in the Flemish Cycling Federation on January 10th.
Thank you for reading 20 articles this month* Join now for unlimited access
Enjoy your first month for just £1 / $1 / €1
*Read 5 free articles per month without a subscription
Join now for unlimited access
Try first month for just £1 / $1 / €1