'Late for work' Range Rover driver jailed for four and a half years after killing cyclist
George Hacker drove his vehicle on the wrong side of the road, colliding with cyclist Simon Worthington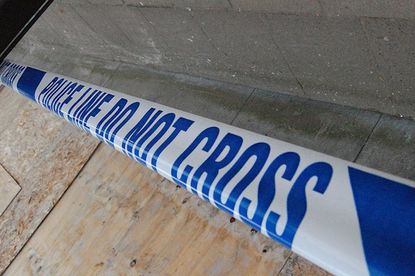 A driver who was over an hour and a half late for work after a night out has been jailed for four and a half years for killing a cyclist in Warwickshire on February 20, 2016.
Cyclist Simon Worthington, 35, was fatally injured after George Hacker, 26, collided with him in his Range Rover Evoque on the B4452 road near Harbury.
The prosecutor said that Hacker had been out drinking the night before and ended the evening with a line of cocaine and whisky at home, reports the Stratford Observer.
>>> Norfolk Police starts 'close pass' scheme this week to increase cyclists' safety
Hacker was engaged in a hands-free phone conversation with a friend at the time of the incident and was apparently distracted by the sight of a vehicle in a field that had appeared to have crashed earlier.
Hacker's Range Rover drifted to the wrong side of the road, hitting Worthington, who was travelling on the opposite direction. A witness told the court that Hacker continued to drive for '70 to 80 yards' before stopping.
Hacker pleaded guilty to causing death by dangerous driving at Coventry Crown Court and was sentenced to a four-and-a-half-year jail term. He was also banned from driving for six years and three months, and handed a three-month sentence for possessing cocaine, which was found in his possession when he was arrested.
Worthington, from Leamington Spa, leaves a wife and two children. Worthington's wife was pregnant with their second child at the time of his death.
Thank you for reading 5 articles this month* Join now for unlimited access
Enjoy your first month for just £1 / $1 / €1
*Read 5 free articles per month without a subscription
Join now for unlimited access
Try first month for just £1 / $1 / €1