Latest iPhone emojis include women cyclists
At last: female road cyclist and mountain biker are added to Apple's emojis with the release of iOS 10 for iPhone and iPad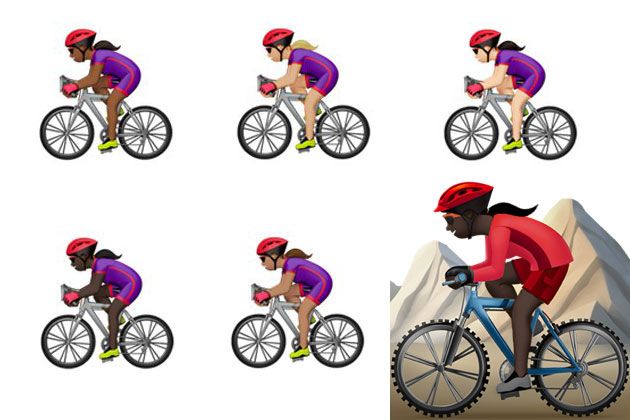 (Image credit: Apple)
Apple's newly released operating system for its iPhone and iPad devices now includes female cyclists for the first time.
With the release of iOS 10, Apple has updated its array of emojis - small pictures commonly used in messages and on social media - to include a woman on a road bike and on a mountain bike.
Previously, only images of male cyclists were available. The new emojis also allow the user to select the skin tone and hair colour.
>>> 15 Best cycling apps for iPhone and Android
Cycling is one of a number of sport emojis to receive female representatives, which now include weightlifting, running, swimming, surfing and others to match their existing male counterparts.
"More than one hundred new and redesigned emoji characters will be available to iPhone and iPad users this fall with iOS 10," said Apple in a statement.
>>> iPhone 7: which of its new features are good for cyclists?
"This exciting update brings more gender options to existing characters, including new female athletes and professionals, adds beautiful redesigns of popular emoji, a new rainbow flag and more family options.
"Apple is working closely with the Unicode Consortium to ensure that popular emoji characters reflect the diversity of people everywhere."