Lizzie Armitstead backs Yorkshire's Bike Libraries (video)
Olympic medallist believes new scheme will help attract more people to ride bikes.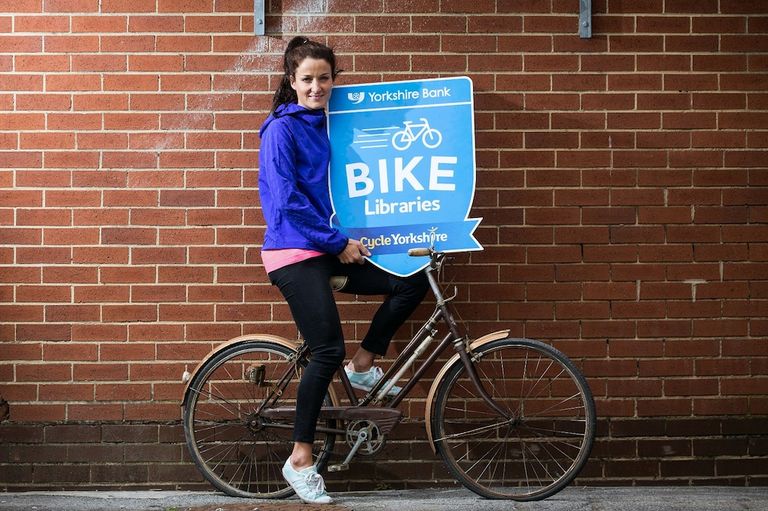 (Image credit: Alex Whitehead/SWpix.com)
Lizzie Armitstead has backed Yorkshire's new Bike Libraries, which aim to make cycling more accessible for people of all ages in the county.
Launched as part of the area's Tour de France Grand Départ legacy, and sponsored by Yorkshire Bank, the Libraries are made up of donated bikes that form a network of cycles available to hire free of charge.
Armitstead was on hand yesterday to unveil the first library, which is based at the Fearnville Leisure Centre in Gipton.
"I think it's a good idea," she told Cycling Weekly. "I'm always asked to put my name behind things, and anything that aims to get more people on bikes is good.
"I'm aware cycling is an expensive thing to do, and for those without bikes it's not accessible, so that this scheme is for everybody makes it a good idea. I'm a proud Yorkshirewoman, too, which helps.
"My family has a load of bikes, maybe we should donate some!"
Armitstead is currently training on home soil following the end of her spring campaign. She is scheduled to compete in the Boels Rental Hills Classic on May 29, before heading to American for the inaugural Philly Cycling Classic World Cup round on June 7.
* Lizzie Armitstead was speaking on behalf of Yorkshire Bank Bike Libraries, a partnership between Yorkshire Bank and Cycle Yorkshire. For further information visit www.ybonline.co.uk/bikelibraries