Luke Rowe column: Chris Froome eats, sleeps and breathes the Tour de France
Team Sky's Luke Rowe reflects on a successful 2017 Tour de France, and pays tribute to team leader Chris Froome after his fourth Tour victory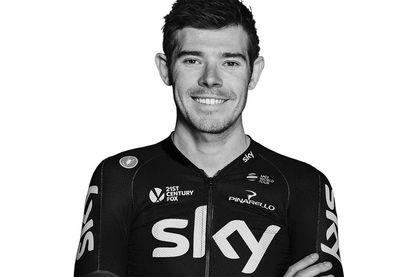 Welshman Luke Rowe was part of Team Sky's Tour de France squad in support of four-time winner Chris Froome, and he writes exclusively each week for Cycling Weekly.
This year's Tour de France has been a tough three weeks; on paper potentially you look at it at the start and think it's not that hard but there's been some super long days. There's simply no easy kilometre in the Tour. It's never slow; it's always a couple k and a half faster than any other race.
I think this has been the toughest Tour of the three I've done, the organisers put on a really great route to make the race go down to the wire. Obviously we want to be winning by a country mile but it's simply not possible, and for the riders, the teams, and, more importantly, the fans a close race is great for them.
I think the last two editions I contributed more to the team, I haven't been able to do quite as much this year and that goes back to breaking my rib and carrying an injury from a crash on stage two. But I've still been able to do my job pretty much every day and ride on the front when needed.
>>> Chris Froome: 'I never dreamed of being named alongside Merckx, Anquetil, Hinault, and Indurain'
People underestimate it, but even to make it to Paris and come across the Champs Élysées and make it through the race for any rider is a massive achievement. It gives you goose pimples, when you come onto that road there's a roar of noise. The Champs Élysées is the most iconic sight in cycling and you feel fortunate just to be a part of that; it's an electric feeling.
I had my mum, dad, wife and my best mate and his missus over in Paris so had a crew of five joining Sky's post-race party. I had burger, pizza, chips and as much alcohol as you can imagine — it's a pretty heavy night! I haven't drunk alcohol for months and months — you build it up and open that valve and the cider was certainly flowing.
Chris's victory is a pinch-yourself moment. It's not until you go home and see all the coverage in the press and see a bit more of the race that you realise just what he's achieved.
I spent a lot of time with him prior to the Tour and he just puts his heart and soul into it. He eats, sleeps and breathes the Tour de France. Everything he does, every little effort, he ticks every box and leaves no stone unturned — he's the ultimate professional and everything he gets is deserved.
It's an honour to be a part of that. He's the ultimate leader and ultimate bike racer and chapeau to him!
Thank you for reading 10 articles this month* Join now for unlimited access
Enjoy your first month for just £1 / $1 / €1
*Read 5 free articles per month without a subscription
Join now for unlimited access
Try first month for just £1 / $1 / €1