Mark Beaumont escapes injury after support vehicle involved in collision during around the world record attempt
Support crew sustain "bumps and bruises" in collision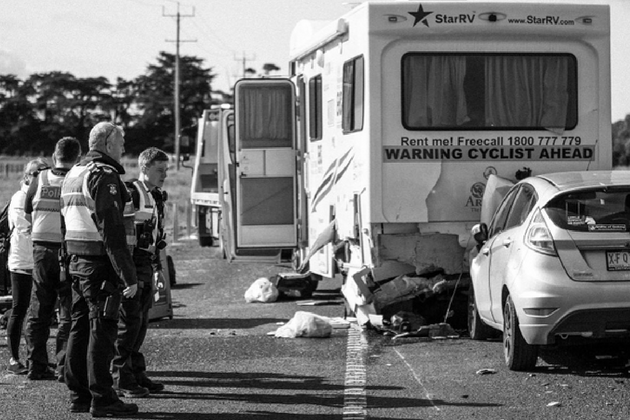 (Image credit: Mark Beaumont/Instagram)
Mark Beaumont and his support team managed to avoid serious injury after a following vehicle was hit from behind by another car near Melbourne, Australia on Wednesday.
In a video posted on Facebook, the Scottish cyclist, who is attempting to ride around the world in 80 days, said that his following vehicle had been rear-ended by a car, causing bumps and bruises to the occupants of both vehicles, while Beaumont himself had avoided the accident despite being just five metres in front.
Beaumont, who has now passed the half-way point in his attempt to circumnavigate the globe, said that "a few of the team have matching head bumps" and described the day as "one of the most difficult of the whole trip".
>>> Mark Beaumont aiming to cycle around the world in 80 days
"It could have been a lot, lot worse," Beaumont continued. "The visibility was fantastic, we had our hazards on... If I had been on the road rather than the hard shoulder then, you know, game over."
Beaumont started his attempt in Paris on July 2, riding all the way to Beijing before flying to Australia to continue his journey from Perth to his current location west of Sydney.
From there he will ride up the length of New Zealand, before flying across the Pacific to ride from Anchorage, Alaska to Halifax, Nova Scotia, before completing his journey with a relatively short jaunt from Lisbon to Paris.