Mark Beaumont set to complete 80-day around-the-world trip one day ahead of schedule
Scotsman due to arrive back in Paris on September 18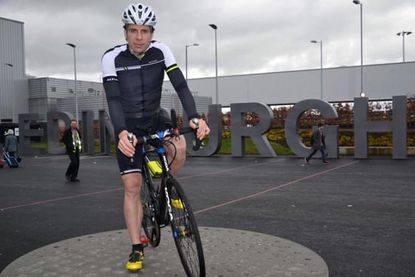 (Image credit: Visit Scotland)
Mark Beaumont's attempt to become the first person to cycle around the world in 80 days looks set to be over one day early as the adventurer powers through the final leg of his marathon trip.
Having set off from Paris on July 2, Beaumont is now making his way through the middle of Spain having crossed Europe, Asia, Australia, New Zealand, and North America, and is now set to arrive back in the French capital one day ahead of schedule on September 18.
If he can complete the final few days of riding, Beaumont will smash the previous record for a circumnavigation of the globe by bicycle, which stands at 123 days. However even with his expected comfortable margin, Beaumont says that the last couple of months have been a serious mental and physical test.
>>> Mark Beaumont escapes injury after support vehicle involved in collision during around the world record attempt
"It's taken me to some strange places mentally," Beaumont told the Guardian as he started the final leg of his journey out of Lisbon.
"I didn't want to have any excuses to fail, that's why I made the rule that I would ride four blocks of four hours every day without any breaks during them. It makes life a lot simpler when you don't have any exit doors like that."
"I've been to some very low places and it's reduced me to tears on four occasions, which has never happened on any of my other expeditions."
Beaumont has been riding for 16 hours each day, covering an average of 240 miles per day, meaning an average speed of 15mph for the time that he spends on the bike.
The Scottish rider also has a backing team of 16 people, of which at least five are alongside Beaumont at any time in his journey.
Thank you for reading 20 articles this month* Join now for unlimited access
Enjoy your first month for just £1 / $1 / €1
*Read 5 free articles per month without a subscription
Join now for unlimited access
Try first month for just £1 / $1 / €1