Merckx, Pendleton and Cooke at London Cycle Show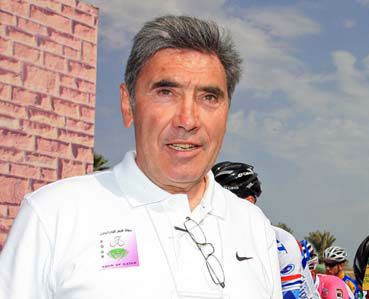 Cycling legend Eddy Merckx will be in attendance at his year's Cycle show at Earls Court, London, over October 9-11.
Five-times Tour de France winner Merckx will join a host of cycling stars at the show, including Olympic and world champions Victoria Pendleton and Nicole Cooke.
Merckx will be on the i-ride.co.uk stand on Friday, October 9, and Cooke will be at the event on Saturday, October 10.
Also in attendance will be stars from road, track, mountain bike and BMX: Rob Hayles, Shanaze Reade, Ed Clancy, Jamie Staff, Dan, Gee and Rachel Atherton, Scott Beaumont and Team GB/Team Sky supremo David Brailsford.
Cycling Weekly will have a stand at the event, so when you've finished shaking hands with the stars come and see us!
Cycle Show 2009 is taking place at Earls Court 1, London from the October 9-11. You can book tickets and find out more about teh show at the Cycle Show 2009 official website.
Thank you for reading 20 articles this month* Join now for unlimited access
Enjoy your first month for just £1 / $1 / €1
*Read 5 free articles per month without a subscription
Join now for unlimited access
Try first month for just £1 / $1 / €1