MOTORBIKES JOIN CYCLISTS ON LONDON BUS LANES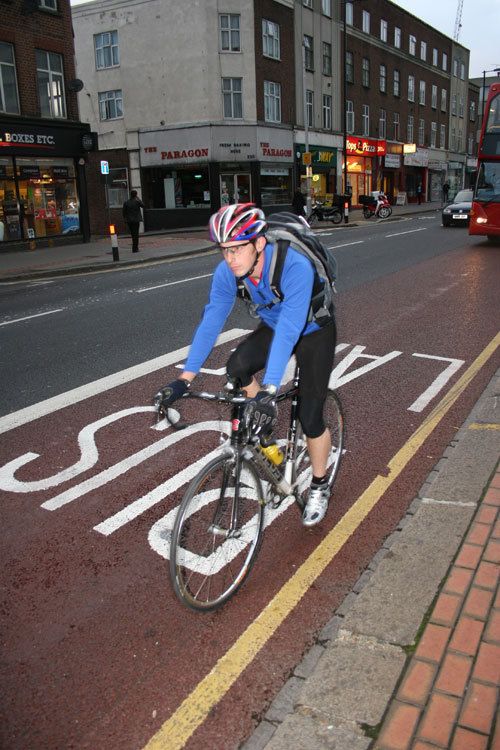 Motorcyclists have joined cyclists in using some of London's bus lanes from today (Monday, January 5).
Transport for London (TfL) is running a pilot scheme on the capital red bus routes to assess whether the move will reduce accidents involving motorcyclists and affect congestion.
London Cycling Campaign (LCC) has already handed in a petition against the move. In June, over 3,000 people signed the petition against motorbikes joining bus lanes on grounds of safety for cyclists. The organisation also points out that some confusion will be caused as not all lanes are open to motorcyclists, and it isn't clear which are still 'out of bounds'.
Mayor of London Boris Johnson refuted LCC's claims according to the BBC, saying: "One of the ways we can ease congestion is by encouraging more people to get on their bike, whether pedal or powered, and I believe they should be able to share our bus lanes successfully and safely."
Motorcyclists are being encouraged by TfL to follow a bus lane code of conduct drawn up in conjunction with the Motor Cycle Industry Association and the Despatch Association. Many of the points relate directly to riding in the same space as cyclists.
The pilot will run for an 18-month period, after which its success - and continuation - will be reviewed. Some other cities in the UK already allow motorcyclists to use bus lanes. Full details of the scheme can be found on TfL's website.
LCC has launched an online 'Bus Lane Watch', where anyone can leave a message regarding the bus lane scheme to ensure that the opinions of cyclists and pedestrians are taken into account when TfL review the experiment in 18 months' time.
RELATED LINKS
London mayor pledges 6,000 hire bikes for capital