Neville Chanin's funeral at Gloucester on Friday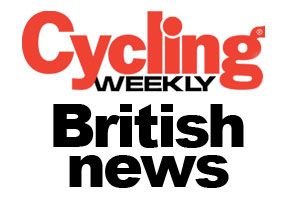 Neville Chanin, known for his cheery countenance and appetite for Continental touring, died during the night of April 17/18. He was 74.
Chanin, who was president of Evesham Wheelers Cycling Club, was returning home from France and staying overnight in a B&B in Winchester, where he passed away during his sleep.
He had spent a few days cycling in Normandy, where he met up with his long-standing friend Chris Davies. The pair had been to see the annual Paris-Camembert race but had split up for their return, each bound for different British ports.
"It was a terrible shock to learn of Neville's death," said Davies. "We had known each other for a many, many years."
Evesham Wheelers CC social secretary Adrian Main said Chanin was an active member, a very likeable character and a great ambassador for the club.
A retired food technologist, he cycled extensively at home and abroad and in the past, contributed features on his travels for Cycling Weekly.
On one of his visits to our offices one hot summer, he thoughtfully brought ice cream cornets for the staff - he was in the employ of Walls Ice Cream at the time!
He was widely known, a fan of everything cycling. A member of the 300,000 Miles Club, Chanin clocked up more than a million kilometres in over 40 countries.
He was formerly a cross-country runner and competed in the annual Belle Vue five-mile running race at Farthing Down in Surrey. He had been a member of the CTC, the national cyclists' organisation, for more than six decades.
He owned five bikes and all were kept immaculate, says Davies who recalls: "When staying away, Neville would always insist on his bike being kept undercover. No leaving it outdoors. His home near Stroud was filled with all sorts of memorabilia from his travels."
A great fan of Continental racing, Chanin was well known to the British press car on the Tour de France whose occupants knew that the Alps and Pyrenees where Chanin country - when he would invariably leap out from behind a rock with with a cheery greeting.
Neville Chanin's funeral is on Friday, April 30, at 2pm, Gloucester Crematorium.
Thank you for reading 20 articles this month* Join now for unlimited access
Enjoy your first month for just £1 / $1 / €1
*Read 5 free articles per month without a subscription
Join now for unlimited access
Try first month for just £1 / $1 / €1