New cycling board game brings the fun of the Tour to your table
Cycling Party board game aims to bring the excitement of cycling with the enjoyment of strategy games.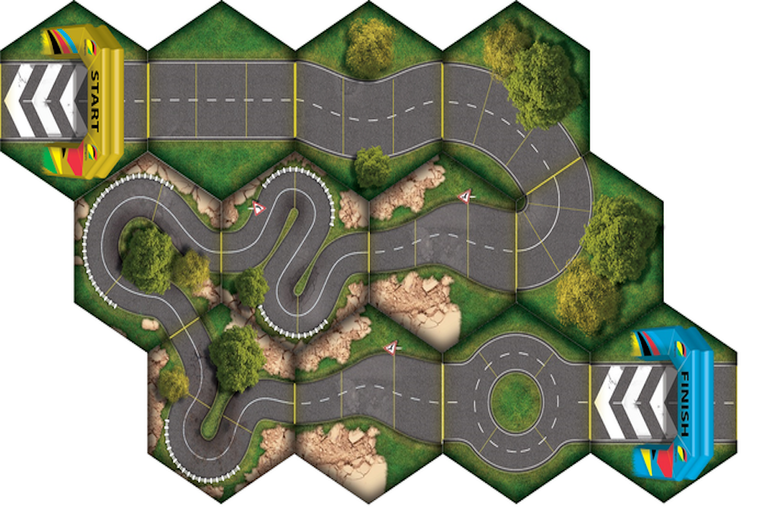 If you're tired of family games of Trivial Pursuit and Monopoly every Christmas, or simply looking for a rainy-day cycling activity then Snake Eyes Games may have just the board game for you.
Cycling Party is a game that claims to "bring together the excitement of road cycling as a sport and the enjoyment of strategy games."
Players can design their own stages with the 54 landscape hexagon pieces, before racing their team of six across the board. With sprint, mountain attack and water bottle tokens available for each team, the strategic side of the game appears to be incredibly complicated but rewarding if done correctly.
It looks as if the game will require a bit of dedication to play in its entirety, so it promises to be the Risk of the cycling board game world.
In the hardest form of the game, players are required to keep track of their stage-race riders using an iPad app (iPad sold separately).
The game has been created by Leandro Perez and Diego Hernando, who have put their idea on crowdfunding website Kickstarter in an attempt to secure more financial backing.
And with the project closing on November 22 the duo have already well surpassed their $5,000, with funds nearing the $12,000 mark.
At this stage the game is only available for pre-order, priced at $50 and is due to be released in December.
We asked an array of riders, team staff, photographers and other cycling types what they would like for Christmas
Christmas is here, but it's not too late to think about what to buy the cyclist in your life, or