North East women's cycling team launches after surge of interest
TeamWatt Cycle signs 16 riders for the 2015 season after Cycling Weekly ran an article on the squad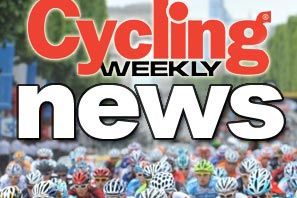 The first women's-only cycling team has been set up in the north-east – thanks to Cycling Weekly's assistance.
Last month we reported how cycling team owner Tony Manilla wanted to create a team for women, coached by women and in a women's-only environment.
In early November there had been only four riders who had expressed genuine interest and Tony – who oversaw Manilla Power Race men's team to the regional title this year in their debut season – was considering abandoning his dream.
But within a week of our article there had been over 30 enquiries and the team is set to race for the first time on January 10 at the Croft Cycling Circuit, near Darlington, with a roster of 16 women.
Riding under the name of TeamWatt Cycle, riders from a far as Manchester and Edinburgh have signed for the impending season and will travel to Teesside when they can for weekly training sessions led by coach Karen Poole.
It is believed that the team will be the north-east's first ever exclusively-women's team and while Manilla is expecting challenges he has been overwhelmed by the positive feedback.
He told CW: "We know it's going to be difficult, there's going to be obstacles to overcome and the women might get agitated when they don't race for a month as there isn't the calendar in place yet to sustain regular riding.
"We are helping to establish a calendar. I've spoken to local race organisers about the possibility of having a separate women's race running alongside the men's and that looks possible.
"It's stimulated chat on Facebook with other teams exploring the idea of making their own women's team.
"Speaking to people around the country I was of the assumption that exclusively-women's-only teams weren't rare, especially not so in the north-west. It appears that they are, though.
"It's an experiment worth doing: it gets women racing in a women-only environment and hopefully it can inspire more teams to follow suit."
Thank you for reading 5 articles this month* Join now for unlimited access
Enjoy your first month for just £1 / $1 / €1
*Read 5 free articles per month without a subscription
Join now for unlimited access
Try first month for just £1 / $1 / €1