Planet X Power Race is recruiting new women riders
Planet X Power Race, formerly Manilla Cycling Team, is searching for amateur women cyclists to put together the first exclusively women's only north-east team.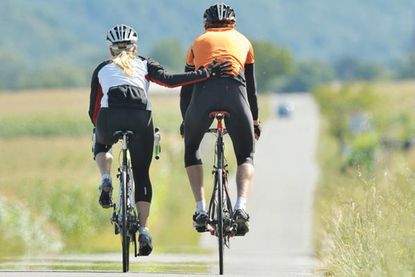 New amateur cycling team Planet X Power Race are looking to recruiting women riders across the north as part of an effort to build a new regional, women's only team – the first of its kind.
Formerly known as the Manilla Cycling Team, they are looking for six to eight riders to compete in races across the north-east, north-west and Yorkshire in 2015.
"I see dozens of women riding for leisure on their road bikes and we want to offer those who cycle recreationally an outlet to racing," Team owner Tony Manilla told Cycling Weekly.
"Our general outreach is from Northumberland down to Sheffield; we welcome riders from anywhere and we have had a serious interest from riders in York."
Manilla's men's team have topped the regional team rankings in their debut season this year.
"90 per cent of the men's team had never raced prior to this season and their results show that you can develop recreational cyclists into competitive ones and we want to do that with women," Manilla added.
The newly formed women's team would be a separate from the men's as Manilla wants to steer away from having women racing as part of a men's team.
To find out more about the women's team, contact Tony on tony@manillapr.com.
Thank you for reading 5 articles this month* Join now for unlimited access
Enjoy your first month for just £1 / $1 / €1
*Read 5 free articles per month without a subscription
Join now for unlimited access
Try first month for just £1 / $1 / €1