OHURUOGU'S OLYMPIC REPRIEVE DOESN'T OPEN DOOR FOR MILLAR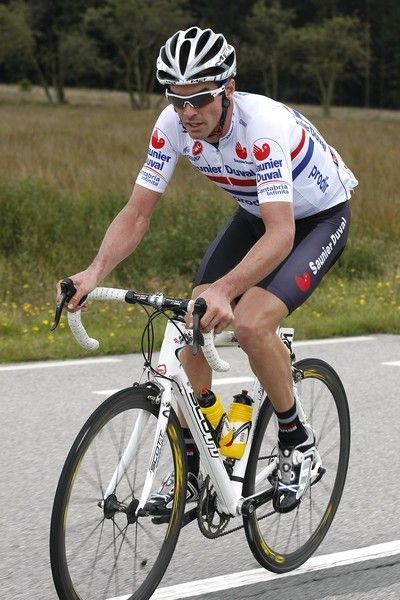 (Image credit: ISOSPORT)
The 400 metre world champion Christine Ohuruogu had her lifetime ban from the Olympic Games overturned by the British Olympic Association on appeal earlier this week ? but that won?t set a precedent for David Millar.
Ohuruogu served a one-year ban for missing three unannounced dope tests. The runner failed to keep drug-testers from UK Sport up-to-date with her movements and was not where she said she?d be when the testers came calling. The rules state that every athlete must specify an hour each day for five days of each week when they will be available.
But the BOA has confirmed that Ohuruogu?s reprieve will not pave the way for David Millar to compete in the 2012 Games in London.
Millar, who admitted taking EPO after being arrested by police in France in June 2004, served a two-year ban for the offence. He returned in time to ride the 2006 Tour de France, and has been an increasingly outspoken advocate of drug-free sport since. This winter he has joined the American Slipstream squad, which has set out a strong anti-doping ethos.
While there was never any chance of Millar appealing his lifetime ban from representing Great Britain at the Olympics in time for the 2008 Games, any hopes of racing in London in 2012 appear to have been dashed.
A BOA official said the Ohuruogu and Millar cases were completely different.
When asked if Millar had any chance of successfully appealing the ban in light of this week?s developments in time for 2012, Louisa Heddy of the BOA said: ?No. It?s a completely different situation.
?He was convicted of a doping offence and served a suspension and under the BOA rules he is banned from representing Great Britain at the Olympics. There won?t be any change in the rules in the future to allow for a successful appeal by an athlete in his situation.?
Thank you for reading 20 articles this month* Join now for unlimited access
Enjoy your first month for just £1 / $1 / €1
*Read 5 free articles per month without a subscription
Join now for unlimited access
Try first month for just £1 / $1 / €1