Olympic champion Romero to miss World Track Champs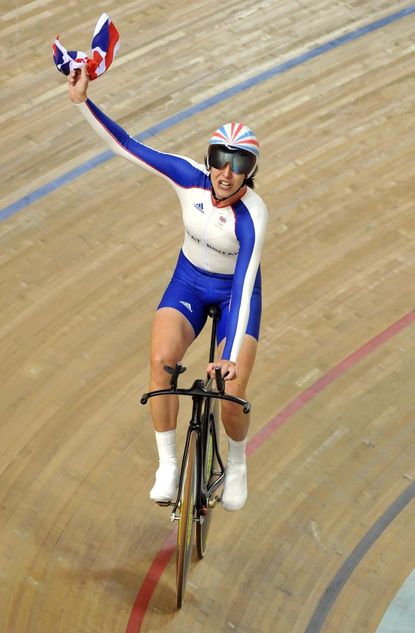 Rebecca Romero will not defend her individual or team pursuit world titles in Poland next month ? but endurance coach Dan Hunt said she was not quitting cycling.
The 29-year-old was one of the remarkable success stories of the Beijing Olympic Games when she beat Wendy Houvenaghel to win gold in the individual pursuit final just four years after winning a silver medal in Athens as a rower.
After the Games reports suggested she had not ruled out the possibility of switching to a third sport, although she said her first responsibility was towards delivering gold for Britain in London 2012 and that cycling represented her best chance.
But she has not raced competitively since Beijing and was not in the team for the weekend's Copenhagen World Cup.
Women's endurance coach Hunt confirmed exclusively to cyclingweekly.co.uk on Monday, she would not be in the team for the World Championships in Pruszkow.
"We'll not see her at the Worlds," he said. "But it's absolutely not the last we'll see of her on the track.
"We have decided we would have a little bit of time away, chill out, gather thoughts and then we can build again.
"We expect a lot from these riders and after what we did with Becks, working for two-and-a-half years absolutely flat out, we recognise you can't carry on at that level and keep peaking. It's unreasonable to expect an athlete to be at their absolute best for that length of time, so a bit of time out will do everyone good."
ROMERO EXPLAINS
Speaking at the Sports Colleges Conference in Telford on Thursday, Romero said: "At the moment it is the right decision for me to back off from competition. I have been a full-time athlete for 10 years. The Worlds and the Olympics were only six months apart and I have made the decision that I am not ready to get back on a bike and compete yet. Looking ahead to the London Olympics, now is the time to take that mental and physical break.
"I am still training. It has been hectic post-Beijing stuff right up until the new year. It?s only in the last six weeks I have felt that I have been able to recover and get some enthusiasm back. We will see what happens after the Worlds next month when we will look to set more goals and I will dabble in other cycling disciplines for the moment."
Meanwhile, Houvenaghel is set to go to Poland having missed the Copenhagen World Cup. The Olympic silver medal winner had trained with the other pursuiters, Lizzie Armitstead, Katie Colclough and Joanna Rowsell, before the World Cup but stayed behind to continue her work on the road.
That meant the trio of young riders who impressed in Manchester and Melbourne stayed together to gain more experience. At the Worlds, all four riders will be in the mix for selection for the team pursuit.
See Thursday's Cycling Weekly for more reaction to the weekend's World Cup results
Thank you for reading 20 articles this month* Join now for unlimited access
Enjoy your first month for just £1 / $1 / €1
*Read 5 free articles per month without a subscription
Join now for unlimited access
Try first month for just £1 / $1 / €1