On-board footage from the Track World Championships (video)
Watch as Francois Pervis sprints to Keirin victory at the UCI Track World Championships in Paris, and the best of day one's action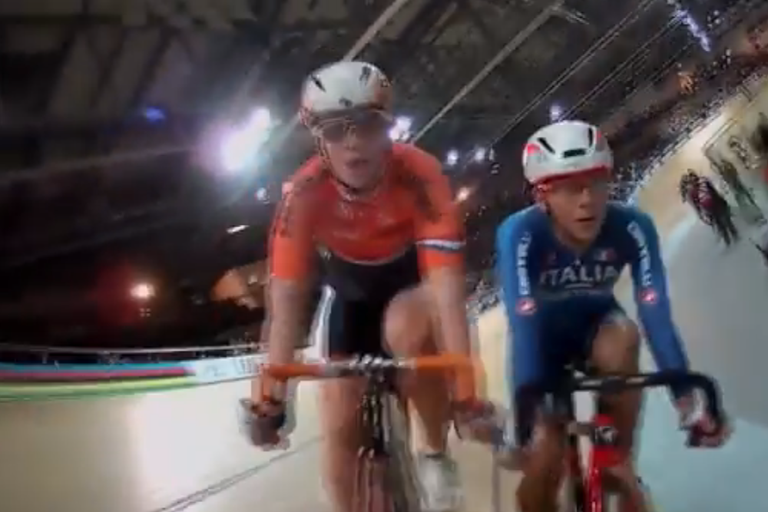 A selection of riders at the UCI Track World Championships are sporting cameras on the back of their bikes to capture all the action from Paris.
The UCI says the footage would be used during live coverage and the governing body has uploaded two on-board videos showing the rough and tumble action of velodrome racing.
A bit of body contact comes with the territory on the track with the Dutch and Italian riders getting up close and personal in the first action on the highlights video, while a French rider takes a tumble seconds later.
And the cameras can't be weighing down the bikes too much, as footage of François Pervis' sprint to Keirin victory was captured from his own bike.
http://www.youtube.com/watch?v=wgKIsnz6BzQ
Pervis held off New Zealand's Eddie Dawkins and Maximilian Levy of Germany to take gold in front of his home fans.
Catch up with the best of the action and pictures from days one and two of the championships here.