Orbea bike stolen at Sandown show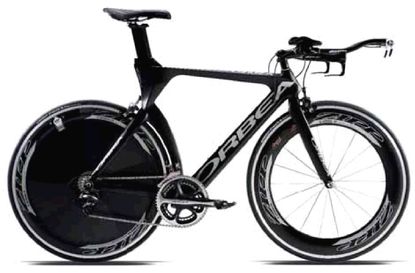 Not all sports people are as trustworthy as we would hope. An Orbea Ordu TRI1 was taken for a test ride at the Triathlon Cycling and Running show on Saturday 7th February and never seen again.
The show allowed people to trial top end bikes on the Sandown racing test track. The £6800 triathlon specific bike was ridden around the track before exiting out the back gates on to main roads and out of sight. The offender left only a bag of show leaflets behind.
Only a few bikes of this spec are in the country and will be immediately recognisable as is identical to the picture shown, except it will have a Zeus carbon chain set.
If anyone is offered a Orbea Ordu 51cm frame, a set of Zipp Vuka handlebars or 808 wheels from a suspect source, please contact Renny Stirling from Orbea on +44 (0)1449 711632
Stolen bike is identical to this image
Thank you for reading 20 articles this month* Join now for unlimited access
Enjoy your first month for just £1 / $1 / €1
*Read 5 free articles per month without a subscription
Join now for unlimited access
Try first month for just £1 / $1 / €1