Original Bicycle Festival launched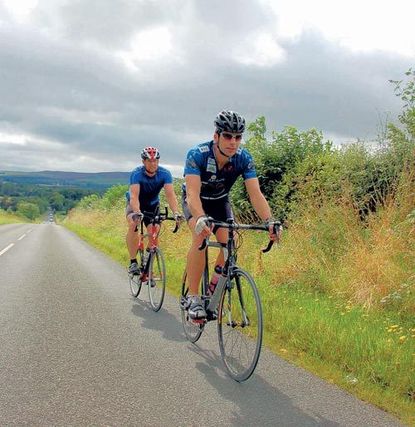 The Original Bicycle Festival aims to celebrate all forms of cycling in what could be considered the birthplace of the modern bicycle - Dumfries and Galloway in Scotland.
A packed programme of events will take place in Dumfires and Galloway over May 9-24, 2009, and will include organised rides, cycle film fesitvals, live music, racing and much more.
The inventor of the pedal-driven bicycle, Kirkpatrick Macmillan (1812?1878), was born Keir, Dumfries and Galloway. He is being used by the event's organisers to promote the festival alongside modern-day cycle hero Mark Beaumont. Scotsman Beaumont broke the record for cycling around the world last year, completing the gruelling journey in 195 days.
"Cycling is a fantastic activity for everyone," said Beaumont (pictured). "At the speed of a bike you can see great sights and meet wonderful people, all thanks to the vision of people like Kirkpatrick - you can even cycle around the world.
"The Original Bicycle Festival is all about the joy of getting on a bike and celebrating the legacy of Kirkpatrick in wonderful cycling country. I hope you'll join us.?
The festival incorporates the World Mountain Bike Conference, a summit of all the major players in the world of mountain biking who will be mulling over the future of off-road riding over May 12-15.
EXTERNAL LINKS
Original Bicycle Festival website
Thank you for reading 20 articles this month* Join now for unlimited access
Enjoy your first month for just £1 / $1 / €1
*Read 5 free articles per month without a subscription
Join now for unlimited access
Try first month for just £1 / $1 / €1