PENDLETON AT REVOLUTION ON SATURDAY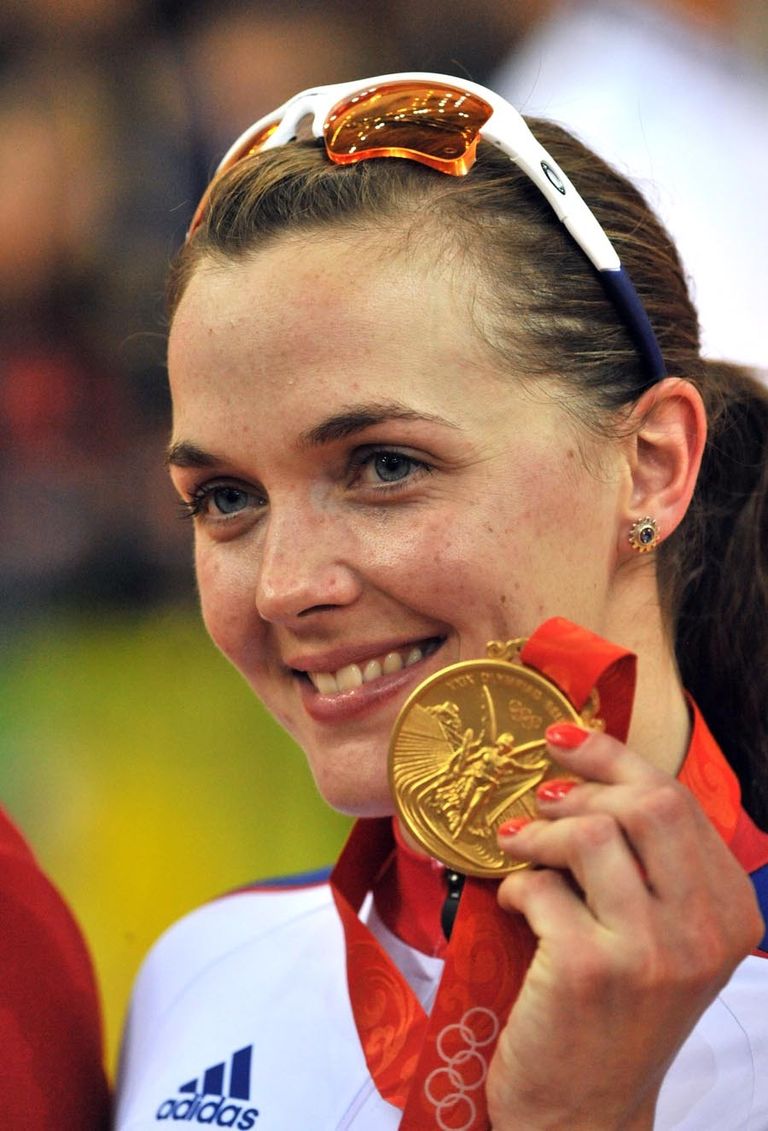 Queen of the track Victoria Pendleton will be making her only appearance in the 2008/09 Revolution track series at Manchester velodrome this Saturday (January 10).
Pendleton's appearance in the event marks only her second British track outing since the Beijing Olympic Games in the summer, where she won gold in the individual sprint.
Pendleton will feature in a sprint omnium and will have plenty of opportunity to show her speed across five rounds including a 200m Time Trial, two Sprints, a Keirin and a 500m Time Trial. Hoping to get a slice of the action will be the very talented Anna Blyth and up and coming star of the future, Jess Varnish as well as guest Spanish sprinter Helena Casa Roige.
MBEs on the track
With cycling featuring prominently in the New Year Honours List the start list for Revolution will now welcome new Members of the British Empire Pendleton, Ed Clancy, Geraint Thomas, and Jason Kenny as well as Paralympian Sarah Storey OBE who will feature in the elite women?s racing.
In the men?s events, one of the highlights of the evening is set to be the 1km Madison Time Trial. Ed Clancy and Steven Burke have dominated the event this season inching ever closer to the record of 54.549 set by Chris Hoy and Arnaud Tournant at Revolution 20 in 2008. At the last Revolution on December 6 Burke and Clancy clocked 54.666 and are confident they can go even faster. They will face a new challenge at Revolution 23 with Jason Kenny teaming up with Geraint Thomas. Clancy, however, is not threatened by his new rivals, saying:
?I know that Jason (Kenny) wants to get amongst the action and has teamed up with Geraint. We?ll show them who is boss and put them in their places. We should get close (to the record) and last time were only a few hundredths of a second off. It?d be good to beat them and set a new record.?
A Revolution regular, Clancy continued, ?I?ll be doing them all again this season, it?s a great night. I?m sure I?ll be coming back for years to come.?
Revolution 23 is sold out but highlights will be available to watch on www.channelm.co.uk. Tickets for the Revolution on February 21 are selling fast and can be purchased from www.cyclingrevolution.com.
Rollapaluza at Revolution
After their appearance at Revolution 21 in November, Rollapaluza roller racing will be returning to Manchester Velodrome this Saturday, supported by Condor Cycles.
Back in November 170 individuals tried the Rollapaluza experience and it was a fantastic way for spectators to become competitors. As the youngsters were so keen last time the Rollapaluza crew will be concentrating on youths and kids but will still have the larger bikes available for persistent adults.
According to organisers, there's a rumour that Olympic runner Iwan Thomas will be challenging a top rugby player on the famous Rollapaluza rigs. Find out more at www.rollapaluz.com.
RELATED LINKS
Victoria Pendleton: Rider Profile
Cycling Weekly's Dummies' Guide to Track Racing