Pensioner who cycled on M25 to be fined
Pensioner fined after cycling on the M25 as part of a short cut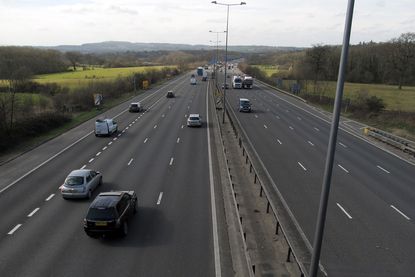 A pensioner who cycled on the M25 as part of a short cut has been fined £50.
The unnamed woman, from New Haw in Surrey, was caught riding her bike between junctions 10 and 11 on Wednesday, August 6.
She began pedaling on the hard shoulder of Britain's busiest motorway until she was stopped by police and escorted onto a nearby, safer road.
It is not the first time that people have been spotted cycling on the London ring road this year. Indeed, there have been five reported such incidents since February.
Man stopped by police on M3 in Surrey days after another cyclist was caught on M25 after being directed their
Thank you for reading 20 articles this month* Join now for unlimited access
Enjoy your first month for just £1 / $1 / €1
*Read 5 free articles per month without a subscription
Join now for unlimited access
Try first month for just £1 / $1 / €1