Another cyclist found riding on M25 motorway
Man in mid-40s stopped by police riding on hard shoulder of M25 in Surrey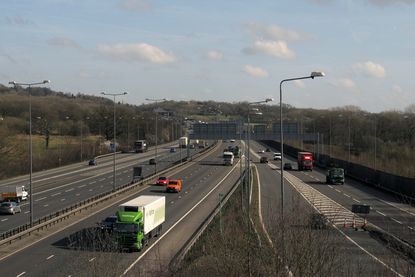 A 44-year-old man was stopped by police as he rode his bicycle on the hard shoulder of the M25 motorway in Surrey on Wednesday.
The man joined the motorway at junction 11, and was picked up by Surrey Police at 6am at junction 13 - the same stretch of motorway that another man was caught cycling on earlier this year.
The Ghanian man was arrested after it was found that his immigration visitor's visa had expired.
Man stopped by police on M3 in Surrey days after another cyclist was caught on M25 after being directed their
Thank you for reading 5 articles this month* Join now for unlimited access
Enjoy your first month for just £1 / $1 / €1
*Read 5 free articles per month without a subscription
Join now for unlimited access
Try first month for just £1 / $1 / €1