Phinney signs to BMC Racing for 2011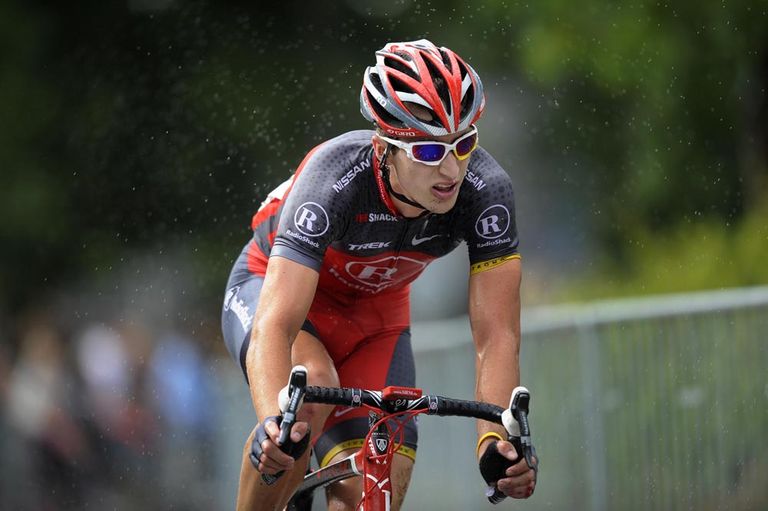 American track and road sensation Taylor Phinney will ride for the BMC Racing Team from 2011, the US-based squad announced on Wednesday.
Precocious talent Phinney, 20, has been one of the most sought-after riders having enjoyed a successful year with the Trek-LiveStrong development squad before riding at the end of the season for RadioShack.
Phinney considered several team options for next year, including RadioShack, but settled on BMC due to the team's longevity and commitment to his on-going development as a rider both on the road and track.
"I don't want to be the high-maintenance neo-pro," commented Phinney on the deal. "That never works out well. If I get a good base and foundation and a lot of race days, the wins will come naturally."
"When [team manager Jim] Ochowicz first sold my family and me on the program, we were just blown away with the way he and the BMC Racing Team organisation carried themselves," said Phinney.
"They have a team with a lot of younger guys mixed with veteran riders and team leaders like Evans, Hincapie and Ballan. It seemed like the right fit for me. BMC also makes fast bikes. I'm excited to see what they can make for me on the track."
The exact terms and length of Phinney's deal have not been disclosed.
Phinney is the son of Davis Phinney, a Tour de France stage winner, and Olympic cyclist and speed skater Connie Carpenter. Good genes.
Phinney recently lead the Tour de l'Avenir after winning the opening prologue. He also won the USA Cycling Professional Championship time trial last week, beating Levi Leipheimer into second place; along with wins in the Olympia's Tour, Tour of the Gila and Tour of Utah. He is the current individual pursuit world champion on the track.
Phinney joins 2009 World Champion Cadel Evans, veteran US classics and Tour campaigner George Hincapie and Italian 2008 World Champion Alessandro Ballan on the BMC team.
Related links
Phinney pips Dowsett in Tour de l'Avenir prologue