Piers Morgan calls cyclists 'cretinous busy-bodies' and is trolled by Lance Armstrong
When it's a Twitter feud between Piers Morgan and Lance Armstrong, it's difficult to know which side to take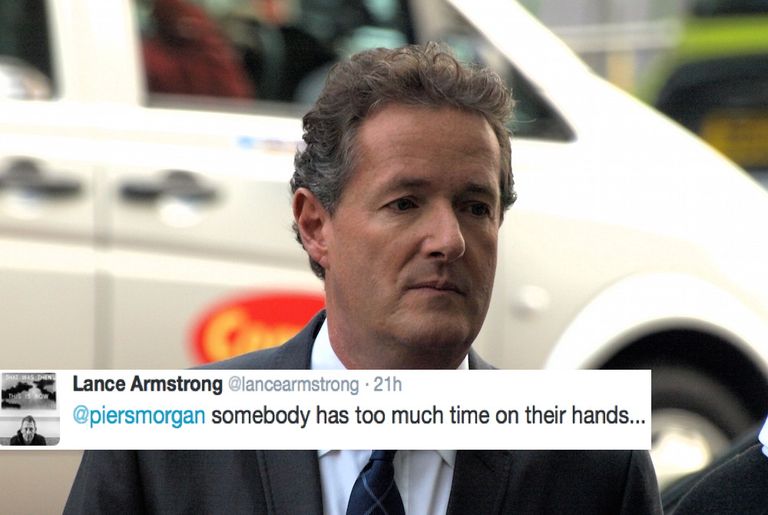 (Image credit: Pete Riches +44 7989823648)
It's all kicking off on Twitter between Piers Morgan and Lance Armstrong and it's not often we find ourselves siding with the Texan.
Morgan, the former editor of the Daily Mirror, isn't one to hold back on his thoughts on Twitter, often invoking minor online riots with some of his beliefs.
But when he called cyclists 'cretinous busy-bodies', Armstrong was one of the thousands of people to call the former American talk show host out.
The indifference between the pair goes back a fair while, with Morgan calling Armstrong "the biggest cheat in sporting history" in a tweet after the publication of USADA's Reasoned Decision on the former cyclist's doping past.
>>> Liggett: It's hard to simply say, 'I hate Lance Armstrong.' And I never would
Morgan said at the time that he would have loved to have interviewed Armstrong, but the Texan "hasn't got the guts", with Oprah Winfrey getting the exclusive interview instead.
Morgan's CNN chat show was cancelled in 2014 due to poor ratings, but it sounds like he could have some kind of hidden camera show in the making, with cyclists in the leading roles.