Planned cycle scheme expansion 'could open up South London'
Living near a bike docking station could pay as home buyers continue to take advantage of London's 'Boris bikes', a report has found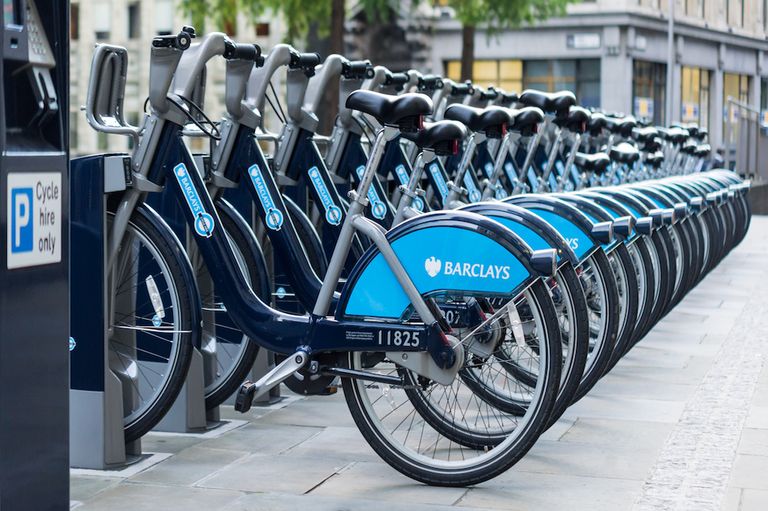 The increasing popularity of cycling is having a knock-on effect on the London property market, according to one of the capital's estate agents.
Figures released earlier this year by Transport for London indicate that there was a 25% increase in London Cycle Hire journeys in 2014 compared to the previous year.
The Office of National Statistics, meanwhile, says that the number of the city's residents who cycle to work more than doubled between 2001 and 2011.
Now, estate agent Marsh & Parsons is reporting that those seeking to move in the capital are increasingly looking for access to the hire scheme, which began in 2010 and currently offers around 750 docking stations.
>>>Proposed Edinburgh cycle hire scheme could 'convert people to cycling'
"South London has long had a core of cycling commuters," said Tom Crabtree, the firm's Clapham office sales manager.
"With the cycle hire scheme continuing to grow and public awareness of the programme improving, proximity to a bike docking station is starting to feature on the wish lists of buyers."
The trend looks likely to continue. New sponsor Santander is committed to growing the scheme, while Transport for London has identified nearly 1,000 new docking point locations which it hopes to roll out by early 2016.
And Mr Crabtree is hopeful that this will redress a perceived disparity in the scheme's priorities.
"South London hasn't been afforded nearly the same number of docking stations as the other side of the Thames," he said.
"But hopefully the expansion plans will restore some of this imbalance and open up some relatively inaccessible areas south of the river."