Police stop Bikeline Two Day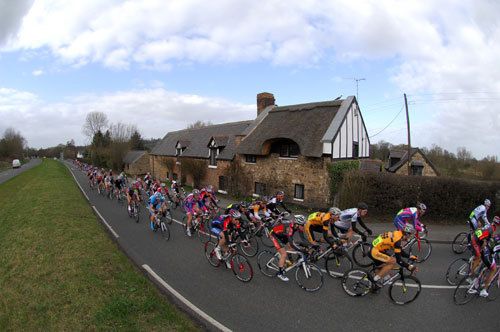 >>>Follow Cycling Weekly on Twitter!
Bikeline Mersey Two Day photo gallery, by Andy Jones>>
The opening round of the Premier Calendar Series, the Bikeline Two-Day has been cancelled after police stopped Saturday?s first road stage because of safety concerns.
Riders crossing the white line in the middle of the road was blamed for their decision, and while organiser Jon Williams was hopeful of negotiating to allow the event to continue as planned on Sunday, riders had already begun leaving the event and handing in race numbers.
?The riders were crossing over onto the other side of the road, and the police said that was putting lives at risk and inconveniencing other road users,? explained Williams.
The cancellation comes as a major blow to the Premier Calendar series, which has already suffered the loss of the Tour of Wessex and the Chas Messenger Road Race.
It leaves the blue ribband of the British Road Racing scene down to just nine events.
But the move casts further doubt on the future of the sport on the open road, with policing costs and policies seemingly out of kilter with the needs of the sport.
Before the race was stopped, 2008 Series champion Russell Downing (Candi TV-Pinarello) had taken a two-second victory in the opening 1.6-kilometre time trial prologue.
Downing pipped Halfords Bikehut rival Ian Bibby by just two seconds in the time trial near Higher Kinnerton, while Team Corley Cycles? Simon Gaywood was third, just edging out Bibby?s team-mate Andy Tennant into fourth.
Plowman Craven-Madison?s best finisher was James Millard in fifth spot.
RELATED LINKS
Bikeline Mersey Two Day photo gallery, by Andy Jones
Bikeline Two Day preview
CW Super Team Challenge: Who will be crowned the best British team of 2009?