Pooley third in Magali Pache time trial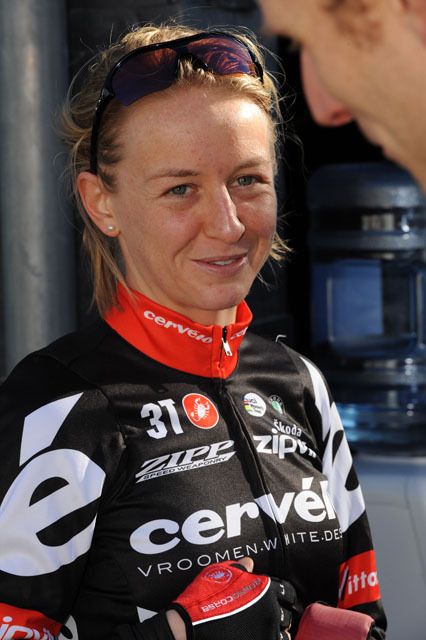 Emma Pooley took third in the Magali Pache time trial in Switzerland on Friday. The 14.8 kilometre event was won by her team-mate Christiane Soeder.
For Pooley, the result was encouraging given the race was her first after a bad crash in Flèche Wallone. Contrary to initial reports, Pooley was concussed in the crash and spent four days off the bike.
?My condition isn?t as great as it should be as a result of that crash, I couldn?t train because of the concussion, so the result was not a bad one.? Pooley told Cycling Weekly after the time trial.
?But there?s always things you can improve on, and the crash was definitely a setback on my condition overall.?
Still, Pooley?s third place was an improvement on last year?s result, where she took 11th in the same race - also won by Soeder.
Follow Cycling Weekly on Twitter>>>
RELATED LINKS
Pooley gets the all-clear after crashing heavily
Vos wins women's Fleche Wallonne
Fleche Wallonne Feminine 2009: The Big Preview