Premier League referees to cycle between all 20 clubs in nine days
Martin Atkinson and Jon Moss will ride 1,000 miles in just nine days to visit all 20 Premier League clubs in England and Wales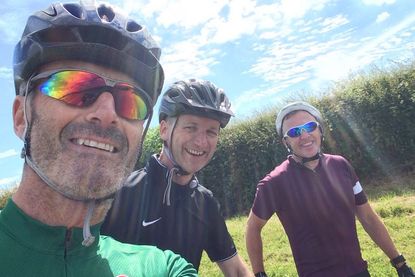 Two Premier League referees will embark on the 1,000 mile challenge to cycle between all 20 top division clubs in the space of nine days.
While the professional cyclists are battling for the yellow jersey at the Tour de France, Jon Moss and Martin Atkinson will be pedalling the length and breadth of England and Wales a host of football stadiums.
Starting in Watford on July 12, the pair set off on their Whistle Stop Tour with the aim of raising £50,000 for the Jane Tomlinson Appeal and the Yorkshire Young Achievers Foundation.
>>> Visit the Whistle Stop Tour fundraising page
Moss said: "This is a major challenge and we are looking forward to it with some excitement and some trepidation. We really will be seeing the Premier League clubs from a different perspective and we look forward to meeting both club personnel and fans along the way.
"Our chosen charities are both relatively small but we have seen their work at first hand and what a tremendous job they do and that is why we wanted to raise funds for them."
Atkinson has recently returned from officiating at Euro 2016, where he was the man in the middle for three games, including the Home Nations clash between Northern Ireland and Wales.
The full itinerary
Tuesday 12 July: Watford, Spurs, Arsenal, West Ham, Chelsea and Crystal Palace
Wednesday 13 July: Southampton and AFC Bournemouth
Thursday 14 July: Cycle from Gillingham to Aberdale
Friday 15 July: Swansea
Saturday 16 July: West Bromwich Albion and Leicester City
Sunday 17 July: Stoke City, Everton and Liverpool
Monday 18 July: Manchester United, Manchester City and Burnley
Tuesday 19 July: Hull City
Wednesday 20 July: Middlesbrough and Sunderland
Thank you for reading 20 articles this month* Join now for unlimited access
Enjoy your first month for just £1 / $1 / €1
*Read 5 free articles per month without a subscription
Join now for unlimited access
Try first month for just £1 / $1 / €1