Rasmussen and Kohl face charges for lending out doping equipment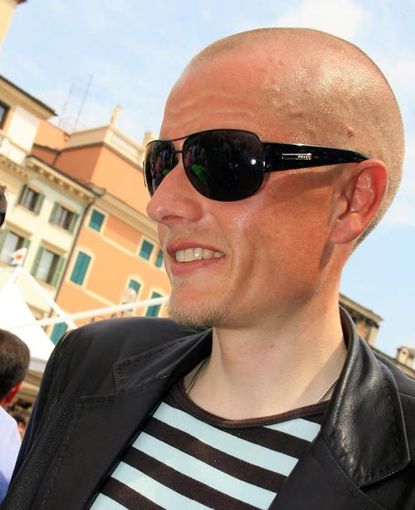 Banned former professional riders Bernhard Kohl and Michael Rasmussen allegedly bought blood doping equipment and lent it out to other riders.
The Associated Press reports today that Austrian police found a centrifuge at the home of the two riders' former manager, Stefan Matschiner. It is alleged that it was bought by Kohl and Rasmussen, and they let other riders use it.
A centrifuge is a piece of equipment that can separate the components of human blood by spinning samples very quickly. The heavier parts of blood, including red blood cells, separate out and go to the bottom of the sample container. The process can artificially boost the level of red blood cells in human blood before being transfused back into the donor.
Centrifuges are also used to calculate haematocrit levels in human blood by anti-doping authorities, and have been used in the past by unscrupulous riders to keep a check on red blood cell levels - if, for example, they are artificially boosted by substances such as EPO - so that they scrape through haematocrit tests.
If found guilty of owning and lending out the equipment, Rasmussen and Kohl may face a prison sentence of up to five years under Austrian law.
Rasmussen (pictured) and Kohl are both currently serving two year bans from competition for doping offences.
Rasmussen was sensationally ejected from the Tour de France in 2007 whilst wearing the leader's jersey. His team, Rabobank, were unhappy that the Dane had lied about his whereabouts when confronted about missed out-of-competition dope tests.
Kohl failed a test for CERA, a new form of blood-booster EPO, during the 2008 Tour de France. He had won the king of the mountains competition, but was subsequently stripped of the title.
RELATED LINKS
Kohl's former manager arrested on drug charge
Kohl accepts ban, trains as chimney sweep
Kohl confirms he doped
Rasmussen out of 2007 Tour de France
Thank you for reading 5 articles this month* Join now for unlimited access
Enjoy your first month for just £1 / $1 / €1
*Read 5 free articles per month without a subscription
Join now for unlimited access
Try first month for just £1 / $1 / €1