RICCO MAY RECEIVE 20 MONTH SUSPENSION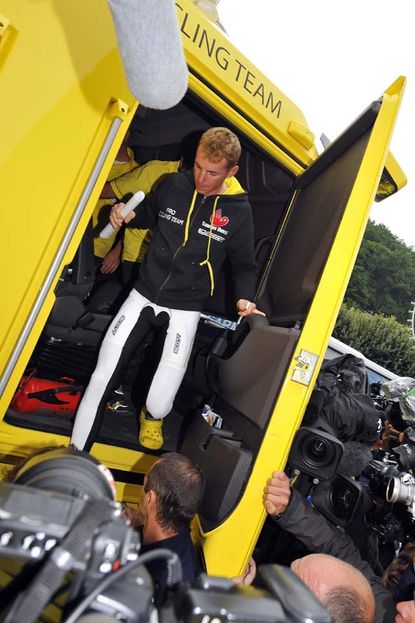 CONI - the Italian Olympic Committee - has recommended that former Saunier Duval rider Riccardo Ricco be suspended from competition for 20 months after being charged by anti-doping authorities in Italy.
Ricco failed a test for banned blood-boosting drug EPO during the 2008 Tour de France after winning two stages. His urine contained traces of a 'third generation' EPO called Cera, which had previously been undetectable.
After sensationally failing the test during the Tour, Ricco and team-mate Leonardo Piepoli were sacked from the Saunier Duval-Scott squad for infringing the team's ethical code. The entire team withdrew from the Tour de France.
Ricco initially denied taking the drug, but quickly changed his story and admitted that he had used a banned substance.
Blood - rather than urine - samples from a number of riders are currently being retro-tested for Cera by the French anti-doping agency. The newly developed blood test is a more effective means of detecting traces of the drug.
Italian climber Emanuele Sella (CSF Navigare) also tested positive for Cera in an out-of-competition test at the end of July.
Thank you for reading 5 articles this month* Join now for unlimited access
Enjoy your first month for just £1 / $1 / €1
*Read 5 free articles per month without a subscription
Join now for unlimited access
Try first month for just £1 / $1 / €1