Ridley Scott's cycling film free to watch online
Boy and Bicycle, the first film made by Alien/Gladiator director Sir Ridley Scott, can now be watched in full and for free thanks to the British Film Institute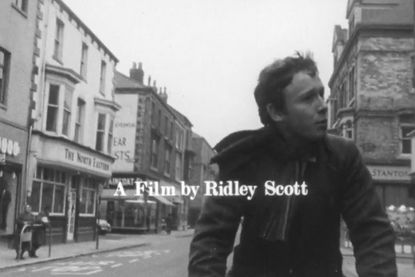 The first ever film made by legendary British director Sir Ridley Scott, Boy and Bicycle, has been made available to view for free online.
The British Film Institute has made Scott's short film available via its BFI Player. The black-and-white short follows the story of a boy who bunks off school to spend the day exploring Hartlepool on his bike.
Although the film was finished in 1965, it was shot during Scott's time in London's Royal College of Art in 1961, and it features his brother Tony Scott, who also went on to become a successful film director.
The budget for the film was allegedly £65 - a stark contrast to the multi-million pound budgets of Scott's later films such as Alien, Blade Runner, Thelma & Louise, Gladiator and most recently, The Martian.
>>> Review: Lance Armstrong biopic 'The Program' (video)
Although undoubtedly looking a bit dated - it is 50 years old after all - the film's central theme that cycling can bring freedom to someone's life and is the perfect way to explore your surroundings still rings true today.
You can watch the 28-minute film in its entirety on the British Film Institute website.
Thank you for reading 5 articles this month* Join now for unlimited access
Enjoy your first month for just £1 / $1 / €1
*Read 5 free articles per month without a subscription
Join now for unlimited access
Try first month for just £1 / $1 / €1