Rock Racing defiant over UCI Pro Continental refusal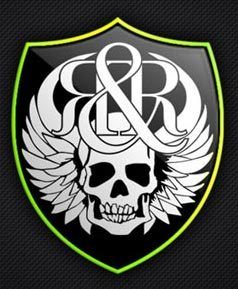 When the Union Cycliste Internationale issued its list of approved Professional Continental teams for the 2010 season earlier this week, the name of Rock Racing was missing.
The American outfit had applied for Professional Continental status from the UCI, but it has so far had its application denied.
In a statement issued by the team, owned by Rock and Republic jeans founder Michael Ball, Rock Racing outlined its continued efforts to obtain approval from the UCI.
"We're obviously very disappointed but are working diligently to satisfy every requirement that is being asked of us," read the statement. "We are committed to doing whatever it takes to ensure we can race next year."
Rock Racing: Controversial from the outset
Rock Racing has often been at the centre of controversy - on occasions this has been seen as an intentional move to cultivate a 'bad boy' image in keeping with the prominent skull motif seen on the team's ever-changing kit.
When the team was formed, Ball signed up several riders previously caught up in doping scandals, notably Tyler Hamilton, Satiago Botero and Oscar Sevilla.
In 2008, Ball signed Mario Cipollini. The Italian sprint legend started the Tour of California before falling out with Ball over his role within the squad and quitting.
Rock Racing appeared at the 2008 Tour of Britain. Earlier in 2008, Rock Racing riders Hamilton, Botero and Sevilla had been banned from riding the Tour of California due to their alleged involvement with the Operacion Puerto doping investigation and instead rode the route separately from the race.
Rock Racing were not the only squad to have been denied Pro Continental status, Italy's Androni Giocattoli team were also left off the UCI's list of 19 teams. Both teams must lodge an appeal by Friday afternoon (December 4) to have their applications reviewed.
Tyler Hamilton (left) was part of the Rock Racing team at the 2008 Tour of Britain
What is Professional Continental?
Professional Continental teams sit in the tier below ProTour-level squads. Teams must consist of at least 14 professional riders, two team managers and three other staff.
In addition, teams have to meet a number of criteria set by the UCI, with financial checks carried out by auditors Ernst & Young.
As part of the registration procedure, each team has to submit details of overall budget; sponsorship contracts; bank guarantee; at least 10 signed contracts with riders; and details of the structure of the team (new registrations only).
Several teams have elected to obtain Professional Continental rather than ProTour status, as the financial and resourcing burden involved is substantially less. According to UCI figures published in July 2009, ProTour teams had an accumulated 2009 budget of 182 million euros compared to 52 million euros for Pro Continental teams.
Pro Continental teams rely on wildcard entries to ProTour-level events and Grand Tours to be competitive at the top level of the sport.
One notable example of a Pro Continental team successfully operating at the highest level of the sport is the Cervelo Test Team, home to 2009 Tour de France green jersey winner Thor Hushovd and 2008 Tour de France winner Carlos Sastre, among others.
World Champion Cadel Evans has also joined new Pro Continental team BMC Racing, and will be hoping for a wildcard entry into the 2010 Tour de France.
Related links
UCI announces 2010 Professional Continental teams
Thank you for reading 20 articles this month* Join now for unlimited access
Enjoy your first month for just £1 / $1 / €1
*Read 5 free articles per month without a subscription
Join now for unlimited access
Try first month for just £1 / $1 / €1